Malaysia holiday : what you have to know to travel in Malaysia
Malaysia is a jewel located in Southeast Asia. The country attracts millions of tourists every year for a Malaysia vacation. Malaysia has many beautiful places to visit. Moreover, the country has a total landmass of more than 300,000 square kilometers. Its capital, Kuala Lumpur, is an important financial center in Southeast Asia. Malaysia stands out thanks to its beautiful beaches, its magnificent islands as well as its mountainous chains which make this country a destination not to be missed.
To plan your trip to Malaysia, we recommend you visit our guide malaysia travel.
Looking for a vacation in Malaysia?
Before you travel to Malaysia, it would be wise to know several things about the country. Malaysia is a country of cultural mix and a culinary paradise, this is due to the great ethnic diversity of the Southeast Asian country. Malaysia is a country where all cultures meet, an example of tolerance and harmony. It should be noted that Malaysia has 13 states, the largest is Sarawak, while the smallest is Perlis.
Malaysia has hundreds of islands along the coast, many of which are easily accessible and have good facilities. It is also important to know that the national currency of the country is the Malaysian Ringgit. You can exchange your currency at various banks and exchange offices in the country. The official language of the country is Malay. However, have no fear, the majority of Malaysian citizens speak English.
As for the budget, it will depend on your lifestyle. We recommend that you budget an average of RM 150 to 200 for your daily expenses. Regarding transportation, don't worry. Malaysia has a very good sea, air and land infrastructure. Public transport prices are still quite affordable for the average tourist.
In terms of accommodation, there are several types in Malaysia. You can stay in luxurious hotels and residential complexes or opt for a dormitory. The price of accommodation varies depending on the city and the area, generally it will cost you between RM20-300 per day.
Don't ruin your holiday in Malaysia : the monsoon Malaysia
One of the things that can spoil your vacation in Malaysia is the monsoon. In East Malaysia, the climate is affected by the monsoon season. In the east coast of Malaysia, this season starts in October and ends in March. The monsoon is characterized by a generally very harsh weather.
During this period, it is not recommended to visit this region of Malaysia. Some tropical islands are located in East Malaysia such as : Perhentian, Tioman and Redang. During the monsoon period, the resorts of these islands are closed. You will not find ferries or boats to take you to these islands.
On the other side of Malaysia (Peninsular Malaysia), the monsoon begins in May and ends in October. The southwest coast of the country is the most impacted by the monsoon. Keep in mind, that it can rain in West Malaysia even outside the monsoon period. Unlike France where it can rain for days, showers in Peninsular Malaysia are usually short and violent.
This means that almost every day it will rain very heavily, especially at night. Sometimes you will even hear thunder. To learn more about the monsoon season in Malaysia, we invite you to read our article monsoon Malaysia.
Do I need a Malaysia tourism visa?
Most countries do not require a tourist visa to visit Malaysia. The majority of tourists can visit the country for a period between 30 and 90 days. It is even possible to extend your stay, however to do so you will need to submit a visa application.
Keep in mind that even if you are entitled to travel to Malaysia, you will still have to meet certain conditions to enter the country. Generally, the immigration officers are quite nice but it is better to avoid trouble. The conditions are usually financial and health related. To learn more about the Malaysia tourist visa, we recommend you to visit our guide tourism visa malaysia.
Yallah! What are the best places in Malaysia?
Malaysia has world-class tourist attractions that make for an extremely rewarding stay. We recommend you to visit the Petronas Towers in Kuala Lumpur. These towers are one of the most iconic sites in Southeast Asia. The Petronas Towers are also known as the Twin Towers due to the fact that they come in pairs.
You can also make a short visit to the eastern village located in the upper northwest of Langkawi Island, near Pantai Kok. The village is the entrance to the cable car, which takes visitors up to Mount Mat Cincang. Mount Mat cincang is the second highest peak in Pulau Langkawi.
Malaysia is also distinguished by its beautiful tropical islands such as Langkawi, Penang, Perhentian, Redang and Tioman. These islands are home to long sandy beaches, bars and a super laid back atmosphere.
At the same time, we invite you to visit the cities of Malaysia. We recommend you to visit the historical cities of Malacca or Georgetown. These two cities are part of the UNESCO World Heritage. If you are looking for more information on the best places to visit in Malaysia, we have provided you with this guide where to go malaysia.
What to do : Malaysia activities ?
What would a trip be without tourist activities? Don't worry about it, Malaysia will satisfy you. Moreover, the activities in Malaysia make this country a must-see destination. You can go skydiving in Kuala Lumpur or parasailing in Langkawi.
In Malaysia, you can try new activities such as underwater scooters, sea walking or scuba diving (provided you are a good swimmer). You can also go up in a hot air balloon to see the sunrise.
You can also fly a plane for a day or go on a cruise to discover the islands of the country. Whatever you choose, you won't regret it. If you have trouble deciding, we recommend you read our article activity malaysia.
Malaysia tour : some ideas
One of the best ways to see what a country has to offer is to go through these tours. Malaysia is an excellent opportunity to discover other countries, and it also offers you the chance to see some of the most scenic views in Southeast Asia. Among, the possible circuits we find:
Singapore – Malaysia : The Singapore – Malaysia tour is one of the easiest to do because of the proximity between the two countries. It is feasible by plane and train. There are several direct flights between the two destinations at very attractive prices. The train remains a very good alternative. Generally, the trip takes 7 hours.
Thailand – Malaysia : Malaysia and Thailand constitute a very pleasant itinerary. You will have the chance to enjoy your days in each city by tasting the local cuisine and discovering the historical sites. There are several ways to make the trip. We recommend you to take the plane or the bus. The train is also a good way to travel, especially if you take the Eastern & Oriental. It is a luxurious train that will allow you to discover the natural wealth of both countries in 24 hours.
Indonesia – Malaysia : The Indonesia – Malaysia tour is one of the most scenic tours available. The two Muslim-majority countries are attracting more and more tourists every year. There are several means of transportation that connect the two destinations. We recommend that you choose to travel by plane or boat. The boat is an excellent alternative especially if you want to visit the islands.
Kuala Lumpur being a hub, you will be able to do as many tours as you can imagine.
Being from Cambodia, we usually travel back and forth between Cambodia and Malaysia.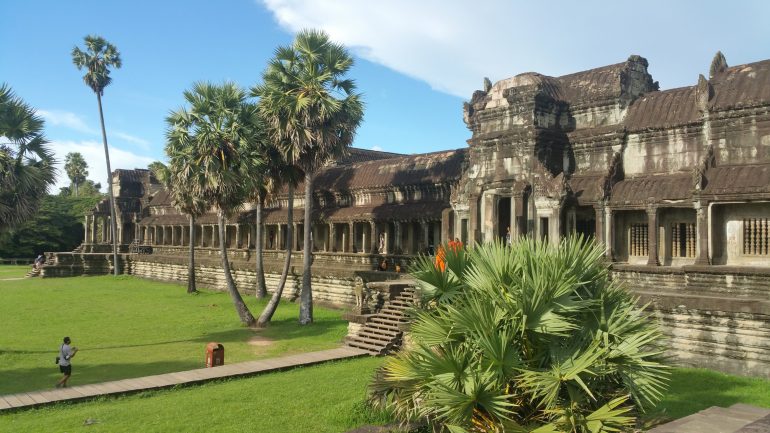 If you want to know everything about Malaysia tours, we recommend you to read our guide malaysia tour.
When to go on holiday in Malaysia?
To know when to go to Malaysia, you have to pay attention to two criteria. The first is the weather, the second is the holidays. Throughout the year, Malaysia's climate is hot and humid with tropical showers.
The monsoon season starts in November and ends in February. This is the period during which the eastern coast experiences sunny and dry weather. While on the west coast, the monsoon season starts in April and ends in October.
Another variable to consider when planning a trip is holidays. On official national holidays, expect government offices to be closed. This is the same case for the majority of stores and restaurants in Malaysia. Afterwards, the closing of the businesses depends on the ethnic origin of the owner.
During Hari Raya Puasa and Chinese New Year, you can expect many closures but also special sales and celebrations. During these holidays, you will also find public spaces, shopping centers and beaches crowded.
If you want to know more about the right time to visit Malaysia, we invite you to read our article When to go to Malaysia.
Some tips for your stay in Malaysia
In short, you will have understood, Malaysia will not leave you indifferent. This Southeast Asian country is full of historical and natural treasures. Malaysia is undoubtedly, one of the most unique destinations in the world. With its huge metropolises, beautiful islands and magnificent rain forests, Malaysia is a must-see destination in the region.
Malaysia is a culturally rich and diverse nation. Its cities are modern and comfortable. What fascinates in Malaysia is that despite the urban development, the country has managed to preserve its ecological beauty. So what are you waiting for ? Go and live a travel experience that will mark you for life.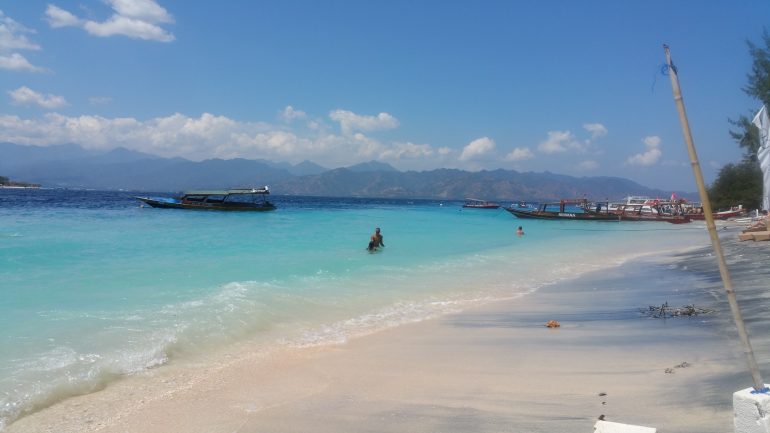 Also to be read
Need help and personalized support?
We offer two services to help you get organized:
We will put our experience on the ground to make your trip to Malaysia as successful as possible.