Leaving France for Malaysia
Leaving France is becoming a dream for more and more French people.
Whether it is for a fixed or indefinite period, this choice must be carefully considered.
This can be an ideal professional opportunity for many people.
If you leave France to live in Malaysia, you should know that this small country in Southeast Asia has developed at a phenomenal pace.
You will only have to make a small passage in Kuala Lumpur to see how fast the country evolves.
If you would like to know more about living in Malaysia, we have provided the following guide : living in malaysia.
Malaysia attracts expatriates because of the many economic and social opportunities available.
Going to Malaysia is first of all a mental process that you will have to improve.
If you want to know more about expatriation in Malaysia, this guide is for you.
Leaving France to live in Malaysia
Being an expatriate in Malaysia is not an easy task, however, expatriation in this beautiful country of Southeast Asia can be a very good professional opportunity.
Malaysia offers several financial and social advantages to attract expatriates.
However, as in any country, new expatriates face several challenges.
Be aware that living in Malaysia has its advantages as well as its disadvantages.
There is no doubt that this can be very stressful for you. However, don't let anxiety and stress overwhelm you.
You must be mentally and physically prepared to face the various challenges of expatriation Malaysia.
Good preparation will help you overcome your expatriation Malaysia problems with a cool head.
To help you plan your expatriation from France to Malaysia, we invite you to follow our advice.
Leaving France and moving to Malaysia
Moving abroad and expatriating can be a tricky business for you and your family. If the destination country had a culture similar to the French one, you will have been less worried about the move. However, Malaysia and France are two very different countries culturally.
Another major concern is the transfer of business from France to Malaysia.
It is not easy to know what to take with you and what to have delivered.
We have so many things that we get attached to: it is also a way to clean up our lives a bit, and we realize that we are really immersed in a consumer society!
Moving to Malaysia is a long and tricky road!
You should know that there are several methods to move your belongings from France to Malaysia. The easiest and most expensive method is to have your belongings delivered by air. There are many companies that can help you with this process, however, keep in mind that many products are not allowed on the plane.
The second most practical method is by boat. It is also the most economical method of moving, however the delivery time is very long. You have two choices for transferring your belongings by sea. Either you share a cargo ship with other people or you rent a whole cargo ship just for your business.
If you want to know more, we have put at your disposal our guide : moving to malaysia.
Before leaving France : do you need a Malaysia vaccine
Another concern to take into account during your expatriation is the Malaysia vaccine. First of all, you should know that Malaysian vaccines can save your life. Moving to Malaysia is an opportunity to review your vaccination records.
Common diseases in Malaysia include: hepatitis A, hepatitis B, polio, typhoid, Japanese encephalitis, rabies, tetanus and diphtheria. Keep in mind that in case you experience flu-like symptoms and fever, it is imperative to seek urgent medical attention. You should also know that in Malaysia measles is spreading rapidly, it is a very common disease in the country.
One vaccination that is constantly in the news is the COVID-19 vaccination. At the time of writing, no vaccination against COVID-19 is required to enter Malaysia.
However, a campaign for vaccination is implemented by the government since 2021.
The COVID vaccines in Malaysia used are Pfizer, Astra Zeneca and Sinovac.
To know everything about Malaysia vaccine, please consult our guide : vaccine Malaysia.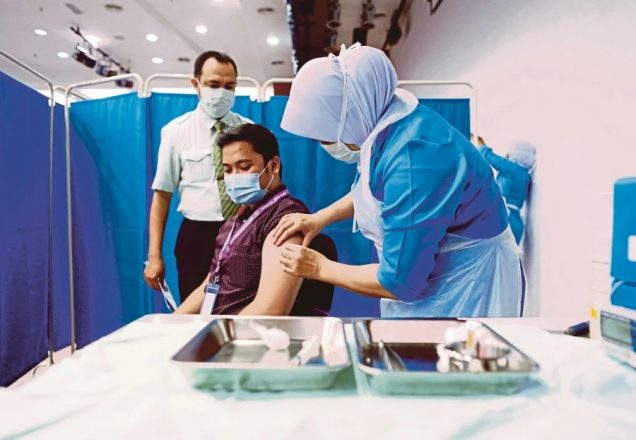 Settling in Malaysia : administrative procedures
Generally the most difficult part of moving abroad for professional reasons is the administrative part.
These procedures are usually very time consuming, especially if you don't prepare in advance.
There are several ways to expatriate to Malaysia, the easiest of which is to obtain a work visa. There are two types of work visas (normal or permanent work visa). Obtaining a work permit depends on your skills, salary and length of work.
The disadvantage: you will have to find a company that recruits your profile!
If you are unable to meet the requirements for a work visa, don't worry, there are alternatives.
Among these alternatives, we mention: professional visa card, MM2H visa, Malaysia tech entrepreneur (MTECH) and Labuan visa via the creation of company in Malaysia, on Labuan.
Each of these solutions has its advantages and disadvantages: it will depend on the personal situation (professional, financial, family) of each person.
For more details, we invite you to read our guide : expatriation procedures.
Some tips for expatriating to Malaysia
Expatriating to Malaysia can pose many challenges for a new expatriate, especially for those who have given up the luxury of family support and a convenient lifestyle in France. No matter how strong you are mentally, the challenges you will face while living in Malaysia can make life difficult.
However, we hope that this guide will help you to be better prepared for the challenges ahead. We are looking forward to hearing from you. Please do not hesitate to share your valuable experience and tips for new expats in Malaysia.
In the meantime, here are some quick tips:
Malaysia is a beautiful country, but you should not idealize the country (like any other country) : there are drawbacks everywhere!
Obtaining a visa is very difficult, if you are not recruited by a company in Malaysia.
The cost of living is low, but many other parameters come into play and can increase the monthly expenses very quickly such as the cost of schools for children or health insurance.
You surely know it, but it is always useful to remind it, between vacations in Malaysia, and living in Malaysia, everything is different.
Leaving France does not mean not coming back to France! You can, if your situation allows it of course, come back to France as much as you want to see your relatives.
No choice is final: remember that you can always go back if Malaysia is not the right country for you. Otherwise, there are many other countries in the world !
Read also