What to do in Malaysia : activities, skydiving, jetski, snorkeling, diving
Malaysia activities make this country a must-see destination. Malaysia, this small country in Southeast Asia has evolved very quickly to become a very popular destination. If you want to know more about Malaysia, we invite you to read our article malaysia holiday.
Malaysia is the country of diversity, this cultural richness is reflected in the large number of ethnic groups living in the country. Its cultural relics and food make Malaysia a must-see destination. Tourists have a wide variety of activities in Malaysia ranging from hiking to scuba diving to visiting ancient cities.
Sports activities
Among the activities to do in Malaysia, there is a wide range of sports such as :
I. Skydiving
If you are not afraid of jumping from a helicopter, take a tour in Kuala Lumpur, you will find skydiving places. This is a great place for adrenaline lovers. You will have the opportunity to admire panoramic views. Keep in mind that this is a group activity.
Personally, we never did it, at least, never did it on Kuala Lumpur.
On the other hand, I (Ihsane) have already done it on Dubai.
It is possible to do it on Langkawi, with SKYDIVE LANGKAWI. You can find more information on their website.
Unlike in Dubai, there is no second photographer to take pictures and video.
It will be only "selfies" taken by your teammate (the professional) in Tandem.
My advice: the photos and videos are really worth it, at least on Dubai. It's quality, and it makes for a lifetime of memories.
On the other hand, seeing the photos on Langkawi, it looks to me much lower (in term of landscape and photo / video quality) than Dubai.
II. Scuba diving
Scuba diving is one of the best activities to do in Malaysia. If you are an adventure lover, this sport is for you. The country's seabed is home to several marine species such as turtles, white sharks and others.
I really advise you to visit the islands of Borneo, on the side of Semporna.
It's one of the most beautiful spots in the world (I'm not the one saying it !).
You have Mabul Island, or Sipadan (my favorite !)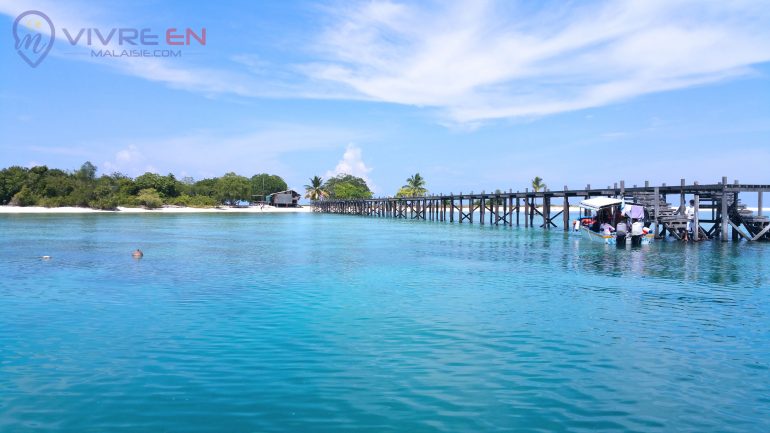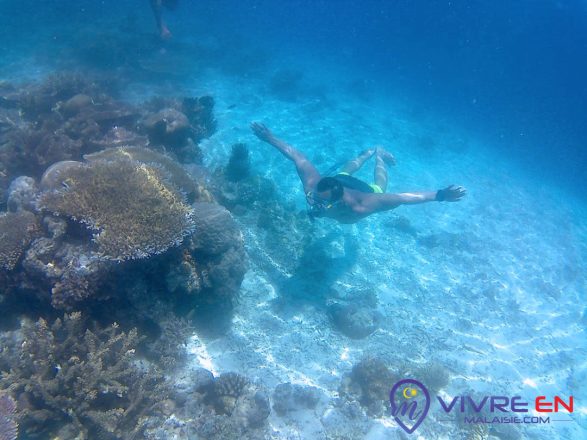 III. Skydiving
Malaysia is one of the best destinations for parasailing. Almost all the resorts in the country offer excursions to their guests. It is a very popular sport on the island of Langkawi.
It's a pleasant outing.
I had done so in December 2009.
IV. The underwater scooter
If you want to combine scooters and the sea bed, we invite you to try the sea scooter. You can go down to 10 meters underwater and admire the richness of the marine life with its numerous species. This is one of the newest activities in Malaysia. No diving or swimming experience is required.
We have not yet had the opportunity to test this activity in Malaysia.
V. Walking at sea
Sea walking is a new sport introduced in Malaysia. This sport is a unique experience for tourists.
You will be able to walk under the sea while discovering the marine life and coral reefs.
Sea walking is ideal for people of all ages and for novice swimmers.
Some ideas for experiences in Malaysia
Apart from sports, Malaysia can offer you new experiences in the form of a getaway such as:
I. Cruises
Cruises are ideal to enjoy the beautiful landscapes of Malaysia. You will have the chance to sail along beautiful waters to your destination. A unique experience for tourists looking for relaxation. Cruises are one of those things to do in Malaysia without any hesitation. The country has five main ports: Kuala Lumpur, Langkawi, Malacca, Johor and Penang.
II. The islands
Island hopping is an activity not to be missed in Malaysia.
The country is home to several islands and tourists are spoilt for choice.
We recommend you to visit Penang and the islands. You will be able to create an itinerary to visit the islands one by one.
Again, I like to repeat myself, but the best islands are on Borneo.
However, the Perhentians or Redang are also beautiful.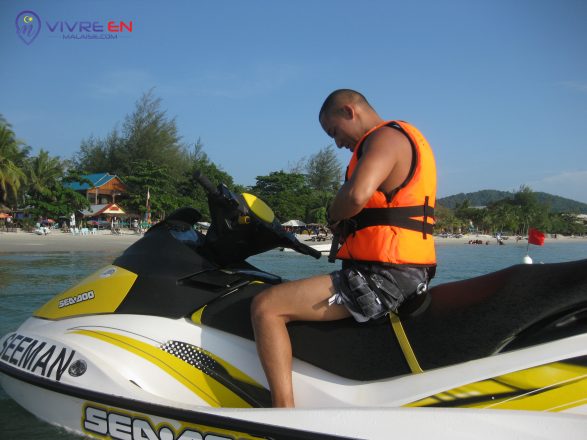 III. Aeronautical engineering
If you are an aviation engineering or pilot enthusiast, Malaysia is a great place for you.
You can try aeronautical engineering in Kuala Lumpur.
Experience the vacation of your dreams as a pilot for a full day.
You will have the opportunity to learn how to take off and fly an airplane. At the end, you will obtain a certificate of excellence.
IV. The hot air balloon
Hot air ballooning is one of the main activities to do in Malaysia.
It will bring you feelings of joy and ecstasy.
Every year, a big annual balloon festival is held in Putra Jaya.
You can also enjoy generic hot air balloon rides at any time of the year.
If you go in the morning, you can enjoy a panoramic view of Putra Jaya.
V. The mangrove boat
For nature, ecology and biodiversity lovers, mangrove boating is the ideal activity in Malaysia.
This is a day trip, the departure is in Pulau Langkawi, you will learn a lot about the tropical vegetation.
The mangrove boat offers the possibility to do many side activities such as eagle watching at Tanjung Rha, visiting the local fish farm or feeding the fish and fly foxes on Dangli Island.
Some places to visit
If you are looking to visit unique places in Malaysia, we recommend :
I. The caves
The caves of Malaysia are an excellent place for caving. This is one of the main activities for tourists who are cold-blooded and not afraid of insects. This is an activity that is becoming popular in Malaysia. There are several caves in the country, they are characterized by an excessive growth of stalagmites and stalactites.
Caves in Malaysia are a perfect place to study ecology and natural biodiversity. We recommend you to visit Batu Caves, Perak Tong Cave Temple, Gunung Reng, Gua Charas, Gua Tempurung Cave.
II. Taman Negara National Park
Located about 240 km from Kuala Lumpur, Taman Negara National Park is one of the most popular tourist attractions in Malaysia.
The national park is culturally rich and has a tropical climate that attracts tourists from around the world.
III. The historical city of Melaka
The historic city of Melaka is the place to discover the cultural, architectural and human heritage of Malaysia.
Melaka is a UNESCO World Heritage Site.
The historic city is characterized by its historic cathedrals, museums, temples etc.
IV. The Cameron Highlands
Cameron Highlands is the ideal place for tourists looking for mountain resorts in Malaysia.
Cameron Highlands is inhabited by several ethnic groups, this cultural diversity has enriched the city.
Cameron Highlands is one of the oldest tourist places in Malaysia, the town was established in the 1930s.
It is distinguished by vast tea plantations, pleasant climate, waterfalls, natural vegetation, dense forests and others.
You will also have the chance to pick strawberries and lavender.
V. Sky-trekking
Sky-trekking is a sport that includes several activities such as: balancing, gliding and others.
In Malaysia, you can practice it in the Skytrex Adventure theme park. This is one of the most unique activities in the country.
Bonus : some pictures at SKYDIVE Dubai
I share with you some pictures of SKYDIVE Dubai.
This is a jump made in October 2010.
Read also
Need help creating your trip to Malaysia?
We offer different services to create your trip to Malaysia.
Save your time and money with these services.
Through private phone calls, we will prepare a customized tour for you, adapting to your budget and travel preferences.
The ideal service if you have never been to Asia, or if you don't want to waste your time searching for tours, hotels or flights.

If you are already familiar with Asia and Malaysia, this service might be enough for you.
We will help you plan your custom tour in Malaysia.