Visa Malaysia Morocco : how to enter Malaysia ?
Malaysia is a country that attracts millions of tourists every year. Malaysia Morocco visa is easy for Moroccan citizens.
Moreover, Moroccan tourists travel more and more to the Southeast Asian country.
Malaysia is a cultural mix, several ethnic groups live in this country in harmony.
Malaysia attracts with its skyscrapers, tropical islands and culinary scene.
If you want to know everything about tourist visas for Malaysia, we invite you to consult our article tourism visa malaysia.
Simpler procedures for Moroccans
The facilitation of Malaysia visa Morocco has helped to strengthen the tourism of both countries.
Morocco is a rapidly developing country in North Africa.
Thanks to its geographical position, the country attracts more than twelve million tourists from all over the world.
On the other hand, Malaysia is another country that is developing at a phenomenal speed on the Asian continent.
The country has quickly become a tourist destination par excellence.
If you want to travel to Malaysia from Morocco, this guide is for you.
Asmae is Moroccan, we travel regularly to Morocco to visit family and have a good "nah-nah" tea.
Ah the tea, the real one, is missing a little in Malaysia… The mint is not the same, the tea is not the same, but we manage to find what we need.
Malaysia visa Morocco: visa exemption
I. Exemption from the visa requirement
Moroccan citizens needed to apply for Malaysia visa Morocco.
However, in 2017, Morocco and Malaysia signed a partial agreement to remove visa requirements for official and tourist visits.
Moroccan citizens can stay in Malaysia for a period equivalent to 90 days.
They can therefore enter Malaysia, like the French, without any worries.
They will receive a stamp as a tourist visa upon entry and exit.
II. Transportation to Malaysia
Moroccan tourists can travel to Malaysia from any Moroccan international airport.
Several airlines serve both destinations. Among these airlines are: Royal Air Maroc, Malaysia Airlines, Qatar Airways, Oman Air and Turkish Airlines etc… The flight time between the two destinations is generally estimated between 16 and 19 hours.
Every year, about 3000 people fly on both sides.
It is estimated that this number will increase over the next few years.
III. Moroccan passport and visa extension
The Moroccan passport allows travel to 57 destinations without a visa or with a visa on arrival. In 2020, it was ranked 57th best passport in the world. Due to the pandemic, Moroccan travelers have no way to extend their stay beyond 90 days. The only option is to apply for a new visa. Note that Moroccan travelers cannot apply for a visa online. The application must be made at the Malaysian Embassy in Morocco.
The government of Malaysia has implemented this precaution to ensure that all tourists allowed to enter the country have the appropriate requirements. Keep in mind that Malaysia is one of the best tourist destinations in Asia. Regarding the visa extension application, the Malaysian government may ask Moroccan tourists to submit several supporting documents. One of these supporting documents is the health declaration form. This is a supporting document that must be obtained by Moroccan tourists in their home country before traveling to Malaysia. The health declaration form determines the eligibility of the Moroccan tourist to travel to Malaysia.
Entry requirements for Malaysia
As mentioned above, Moroccan passport holders can travel to Malaysia for a stay of 90 days without having to apply for a visa. However, several criteria must be met in order to enter Malaysia. These criteria include:
Present a passport valid for at least 6 months prior to their arrival in Malaysia.
Have a passport with at least one blank page for visa stamping.
Have a confirmation of accommodation during their stay in Malaysia.
Have a return ticket to their country of origin or connection.
Have a bank statement that guarantees they have sufficient funds to support themselves.
Moroccan tourists who have more than $10,000 are invited to declare it to the competent authorities.
Moroccans wishing to leave the country may not bring with them a sum of money equal to or greater than $10,000. To do so, a special application must be filed with the appropriate authorities.
If you are traveling with pets, you must have a health certificate issued within the last 7 days, indicate that no case of rabies has been found in the animal during the previous 6 months and have a certificate of rabies vaccination.
Have a certificate of vaccination against yellow fever: don't forget to consult your doctor for the list of vaccines in Malaysia.
Moroccan tourists considered personae non gratae (people who are not welcome in the country) by the Malaysian government will not be allowed to enter Malaysia.
Some personal information
So far, we still haven't found any real Moroccan restaurants in Kuala Lumpur.
At the end of 2022, we still haven't found any Moroccan restaurants, after 2 years of expatriation.
We tried a few restaurants calling themselves "Moroccan", but the tagine was more of a tagine revisited and the couscous, a couscous… revisited 🙂
To all Moroccan friends, do not hesitate to contact us if you want to have a glass of tea in Kuala Lumpur!
A big salam to Morocco, and in particular, to Oujda and Berkane ❤️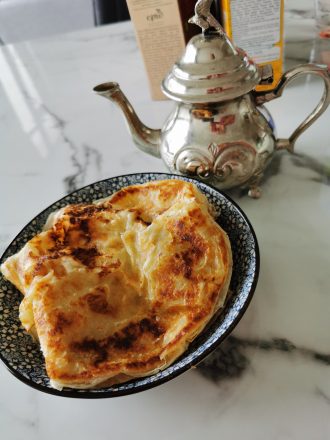 Some bonus photos from Morocco, Agadir
Read also