The different visas Malaysia
Many people contact us to know the solutions to move to Malaysia.
Most of you have been to Malaysia, either on a travel Malaysia or a vacation in Malaysia, and then you decided to settle down there.
Coming to Malaysia on vacation is very simple.
However, to stay and live there, the path is much more complex!
In order to reside in Malaysia, and become a Malaysian resident, you must obtain a visa.
Several types of visas exist, and we will quickly review the different types of visas.
Malaysia Tourist Visa
This is the visa that everyone knows for Malaysia travel.
For French citizens, this visa is valid for 3 months.
At the end of the three months, you should leave Malaysia.
For other countries, the duration of this visa is only one month.
We invite you to contact the official services (consulate, embassy, immigration service, etc.) to find out the latest details, depending on your nationality and the country of departure.
You are not allowed to work in Malaysia with this type of visa.
Malaysia PROFESSIONAL visa
This visa gives you the authorization to work in Malaysia.
It is generally renewable every 2 years, or even 5 years, depending on the type of visa.
How to get a Malaysia visa ?
1- Find a job, and therefore, an employer
You need to find a job Malaysia.
Your employer will then have to take care of the steps to obtain this Malaysia working visa.
2- Open your company and become an employee
Haven't found an employer, or aren't interested in being employed ?
Then, you have one more solution which is to open a company in Malaysia.
You can then apply to be an employee of your own company, and thus apply for a work visa.
CAUTION, there are a series of conditions to respect, in particular with regard to the minimum capital and the minimum salary to be paid.
There are other categories for investors, experts in a field (medical specialist, or top athlete for example), etc.
Depending on your work visa category, you can bring your family (spouse, children, parents).
Malaysia Student Visa
As its name suggests, this is a visa for people who come to study in Malaysia.
You will find many students in Malaysia, especially in Kuala Lumpur.
We advise you to contact the universities that interest you to find out more about this type of visa.
Malaysia Visa SOCIAL
Family Social Visa
This visa is for people with family in Malaysia.
It includes the following categories:
Spouse of a Malaysian resident (Spouse visa),
Parents or children of a Malaysian resident.
MM2H Visa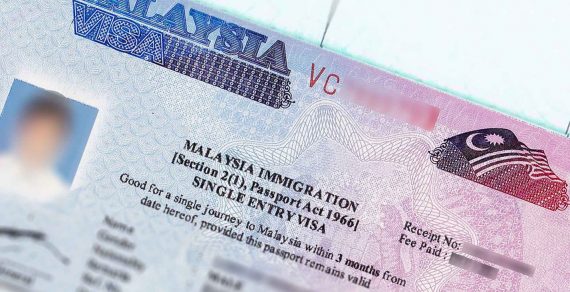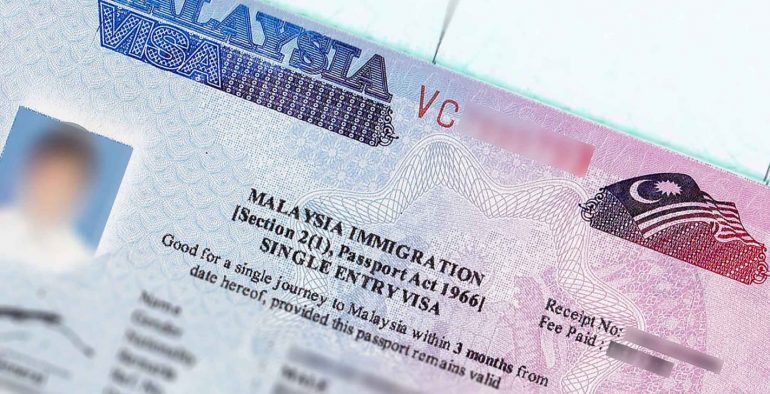 The MM2H visa stands for "My Malaysian 2nd Home Visa": understand "Visa for my second home in Malaysia".
Take this translation literally : this is a visa to stay in Malaysia, but do not make it your primary country of residence.
Originally, this visa was intended for retirees over 50 years old.
The goal was to implement a "positive" immigration: to attract the "best" profiles of foreigners.
Then this visa was extended to all ages.
This visa has been very successful, especially with Asian countries and the British.
However, the eligibility criteria were revised at the end of 2021 : obtaining this type of visa has become very difficult, unless you have the financial means.
With this type of visa, you are not allowed to work in Malaysia.
Malaysia MEDICAL visa
If you wish to be treated in Malaysia, this type of visa could be granted to you.
Malaysia PERMANENT visa
This is the most sought after visa for people who wish to settle permanently in Malaysia.
It is possible to ask for it but it is very difficult to get it.
Many criteria exist, and very few people are actually eligible.
With this type of visa, you have almost all the advantages of a Malaysian citizen, such as opening a business and being an employee with no minimum salary etc. (except some other advantages).
Other information
As you have seen, it is quite complex to obtain a residence visa in Malaysia.
To help you and give you a little more detail, we have written a guide on VISAS in Malaysia.
This guide covers the majority of the different visas in Malaysia.
We add several details, advantages and disadvantages.
We also provide links to official websites, in case you are interested in a particular visa.
You might be interested in these articles: