One of our favorite cities : Kota Kinabalu
Kota Kinabalu is one of the largest cities in Malaysia. The cities of Malaysia are rich in history. A mix between modern and traditional lifestyle. If you want to know more about cities in Malaysia, please read our article city malaysia.

Kota Kinabalu is a very large city with several islands nearby. A large city on the coast with beautiful islands nearby. Kota Kinabalu is very different from other cities in Malaysia. It is modern but has kept its traditional look. If you want to know more about Kota Kinabalu, this guide is for you.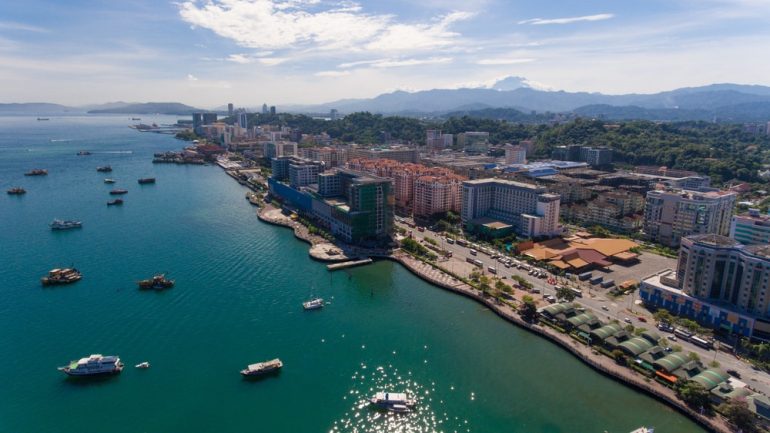 Kota Kinabalu : history, demography and weather
History of the city Kota Kinabalu
Kota Kinabalu is located on the northwest coast of Borneo. The city is named after the mountain Kinabalu which is located 50 km northeast of the city. In fact, it is the largest mountain in the country. The citizens of the city are mainly Malays, Brunei, Chinese, Indonesians and Filipino immigrants. Citizens communicate in Malay, Mandarin, Cantonese and English.
Demography of the city Kota Kinabalu
Don't worry, most locals can communicate in English. Kota Kinabalu has a lot to offer for lovers of outdoor activities. The city is also an excellent destination for non-athletes.
The city can be visited throughout the year. As in all other cities in Malaysia, there are two seasons. The monsoon season starts in October and ends in March.
Weather in Kota Kinabalu
The hot season begins in April and ends in September. The climate is extremely humid and tropical. The temperature is generally between 25 to 32 ° C all year round. However, in the mountainous areas, temperatures can drop below 0 ° C. The best time to visit Kota Kinabalu is between May and September. During this period, you will have the chance to admire the beautiful flowering trees.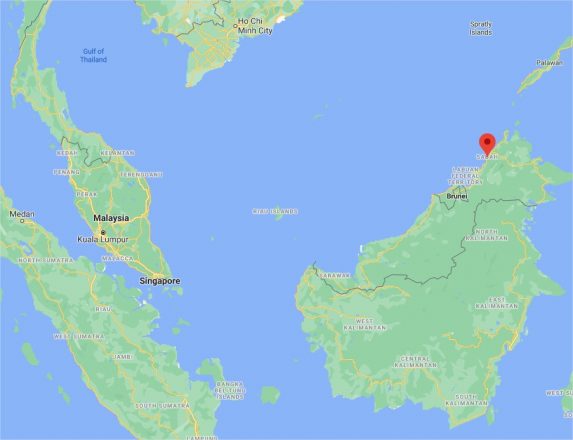 Kota Kinabalu : tourist activities
Several tourist activities are available in Kota Kinabalu including:
Discover the neighboring islands
Several beautiful islands are close to the city. We recommend you to visit Pulau Sulug and Pulau Manukan. The two islands reflect the natural wealth of Malaysia. You can go snorkeling or swimming.
I had the opportunity to go there 3 different years: the first year in 2013, it was beautiful. The second year (maybe because I traveled to so many other beaches in between, including the Philippines…. I found it less crazy.
But it remains a great activity, which I will do again with my family in sha Allah.
You will have the opportunity to discover the green flora and the sea bed of both islands.
A great opportunity to admire the multicolored fish and other marine species.
Keep in mind that you will have to pay to enter each island.
The mosque of Kota Kinabalu
One of the must-see corners of the city.
Unfortunately, the mosque is closed and it is forbidden to take pictures of it.
A few years ago, a group of tourists had recorded a dance in front of the mosque.
The government decided to ban access to tourists. However, it is still worth a visit.
I will try to verify this information next time.
Small anecdote in this mosque, after the prayer, I never found my sandals (all new, bought a few days before…!).
Bad luck?
You can also visit the mosque in Jalan Dewan. The location of the monument is perfect for relaxation. Several cafes and restaurants are available. You can also visit the local markets or discover the Signal Hill Observatory and the clock tower.
Mari Cultural Village
If you want to know more about the ethnic groups in Kota Kinabalu, visit the Mari Mari Cultural Village. The village is a tourist place not to be missed. You can discover the daily life of the sea gypsies, rice farmers, fishermen, hunters and house builders. All from different tribes.
A programmed showcase is available to admire their traditional houses. You will have the chance to discover their customs, shows and local food. It is not just a tourist place but an immersion in the traditional way of life of the tribes.
Kota Kinabalu : transportation and food
To reach Kota Kinabalu by plane
To reach Kota Kinabalu from Kuala Lumpur, it is very simple.
On AirAsia, you will find cheap flights, as for example, the tickets below, for the beginning of February 2021 (in full covid…) :
The round trip is about RM300, which makes, with today's rates (1€ = RM4.9), about 60€.
In addition, there are additional costs for luggage.
We will update the article again, as soon as we travel to Sabah, in sha Allah.
Means of transport in Kota Kinabalu
Despite the large size of Kota Kinabalu, it is easy to get around. You can discover the city on foot, the city center is very small and can be visited in an hour. You can also discover the city by cab. They charge 10RM for short trips and 20RM for long trips. You can even hire a cab for the whole day for RM300.
The bus or minibus remains a very good alternative of transport. You will find it at the bus station in Wawasan. Short trips cost RM 0.50, while long trips by minibus cost RM 2. If you like adventure, you can either rent a motorcycle for RM50 a day or opt for a boat. The boat will allow you to visit the islands near Kota Kinabalu. To take a boat, you will have to go to the jetty at Jesselton Point. The boat ride will cost you between RM20-40 depending on your destination.
Food in Kota Kinabalu
As for food, the city is a culinary paradise. There are many delicious meals to try in Kota Kinabalu. We recommend you to try Tuaran Mee (noodles), Ngiu Chap (beef noodle soup) or Laksa (noodle soup). You can also taste fusions like Kari (curry dish), Nasi Goreng (fried rice) or Nasi Lemak (rice with coconut milk). Don't hesitate to try the meat meal like Rendang (spicy meat stew), Ayam Percik (grilled chicken with chili) or Ikan Bakar (fish).
For the desserts, you will have a wide choice in front of you. We recommend you try Serimuka (sticky rice with a layer of pandan juice on top) or Kuih Ketayap (pancake with coconut sensation). You can also taste the Ondeh Ondeh (rice cake stuffed with gula and grated coconut).
For drinks, we recommend you to try the Tarik (local tea). At the same time, we invite you to taste the sirap bandung (condensed milk with rose syrup).
Our last tips for Kota Kinabalu
If you are sporty, or in good physical condition, we advise you to book a 2 days / 1 night trekking on Mount Kota Kinabalu.
This 4095 meter high mountain will give you a lot of pleasure at the top: the 2 days / 1 night tour plans to arrive at the sunrise, at the peak.
Wonderful show, I still have great memories of it.
I will add the pictures of this climb in a few weeks in sha Allah.
Enjoy the beautiful islands: the island hoping is excellent.
I liked it the first time around in 2013, less liked it in 2017.
I will be tempted to do it again in 2021, this time with Asmae and our daughter in sha Allah 🙂
Bonus : some pictures
Some videos on Kota Kinabalu
We will share with you several videos about Sabah, especially about Kota Kinabalu.
This area is still very little visited by French speakers, generally preferring to stay on the peninsular part, especially on the islands Perhentian or Redang.
Need help to prepare your vacation in Kota Kinabalu?
If you need help to organize your trip to Malaysia, especially to discover KOTA KINABALU and all the region of Sabah, we offer a help service to accompany you and create your customized trip to Malaysia.