Guide to Redang Island – Pulau Redang
Redang is one of the most beautiful islands in Malaysia. The Malaysian islands are distinguished by their beautiful white sand beaches, turquoise waters and pristine jungles. The secluded bays make it the ideal place for sun worshippers and sea lovers. If you want to know more about the islands of Malaysia, please read our article Malaysia island.

Pulau Redang is part of the marine park which consists of 9 islands of the archipelago. The island is popular for the quality of its beach water and the diversity of marine species that live there. If you want to know everything about Redang Island, this guide is for you.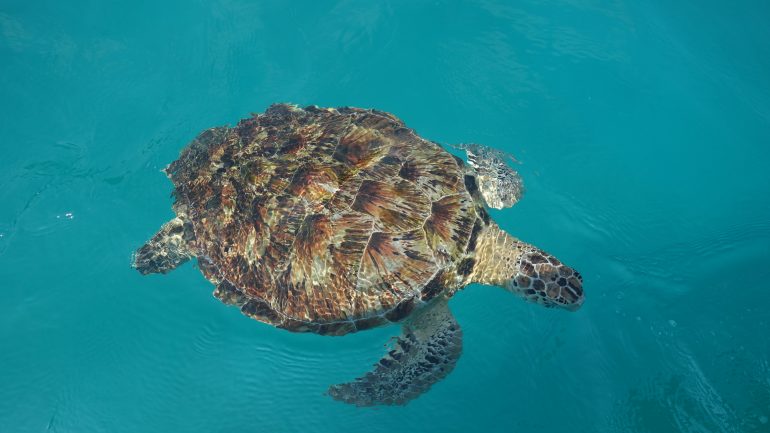 Redang Island : history, weather and transportation
I. History
The islandof Redang is located off the coast of Terengganu. It has long been a popular destination in Malaysia. The island is the ideal place for lovers of diving and other water activities. It is part of the marine protected areas. These areas are intended to conserve the ecosystem and the biodiversity of the flora and fauna of Malaysia.
II. Weather
Like all the islands in the country, Redang has two seasons. The monsoon season starts in November and ends in February. During this period, the majority of the seaside resorts are closed. We recommend you to visit the island between April and September, it is the ideal period to visit Redang. The average temperature is 30 ° C.
III. Transport
Regarding transportation, it is impossible to reach Redang from Kuala Lumpur by direct flight.
However, an alternative exists.
You can choose a flight from the capital to Kuala Terengganu.
Then you will have to take a boat from Merang pier to Redang.
Merang Pier is 30 km from Kuala Terengganu Airport. The boat trip takes about 40 minutes.
Attention, do not confuse the pier "Merang" and "Marang".
Marang is the pier to leave towards the Kapas Island.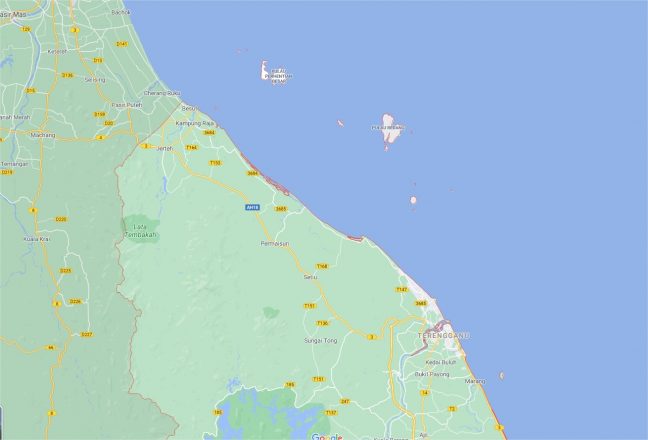 What to do on Redang Island : touristic activities
Several tourist activities are available in Redang Island including:
I. Nautical activities
Redang is known to be an ideal destination for water sports enthusiasts. The island's seabed makes it a very popular destination. The island is home to more than 500 species of fish and coral. You will have the opportunity to see exotic fish, sea turtles and other marine species. You can enjoy scuba diving, snorkeling, jet skiing, kayaking and many other water activities.
II. Ordinary activities
If you are not a fan of water activities, don't worry, you can still have fun. You can visit the marine park center. You can take a short tour to find out more about marine research. You can also play volleyball or tennis at the beach. No matter what you choose, you won't be bored.
III. Chagar Hutang Turtle Sanctuary
In addition to being one of the most popular places for water activities, Redang is a designated turtle landing point for mating and nesting. In order to ensure the survival of this marine species, citizens have created a civil initiative under the name of Chagar Hutang. The place is located in the northern part of the island, it serves as a sanctuary for turtles. The beach of the sanctuary is forbidden to access. Instead, visitors will be taken to a secluded cove on the island for a guided tour by staff.
IV. Discovery of the jungle
For hiking enthusiasts, several trekking routes are available. Most of the island is jungle, so if you're tired of water activities, go and discover the rainforest. Don't worry about getting lost, there are signs to help you find your way. The view from the top of the jungle is panoramic, especially at sunset.
Additional information
Good preparation is the key to a wonderful tourist experience. Here are some important tips to know and consider before you spend your vacation on Redang Island:
I. Reduced number of places to stay
Redang is one of the largest islands in all of Malaysia. However, there are few places to stay on the island. The government tries to preserve the natural wealth of the island as much as possible. Most of the extension of Redang is jungle. The accommodations and tourist life are all in Long Beach. This beach is the most famous of all the beaches on the island. It is shaped like the letter L and has about ten resorts on both sides.
II. Lack of ATMs
Keep in mind that the island does not have ATMs. You will need to take as much money as possible for food, lodging and transportation. Besides, you will find some small supermarkets where you can buy the first necessities or souvenirs. In many hotels you will be able to pay by credit card, however it is better to avoid the risk and bring cash with you.
III. Unstable climate
Hotel reservations only start in March and close in November.
Some resorts may be open from February, so check with them first.
Keep in mind that the weather on the island can change very quickly, especially due to the effects of climate change.
We recommend that you try to plan your stay according to the weather forecast.
Need help creating your trip to Malaysia?
We offer different services to create your trip to Malaysia.
Save your time and money with these services.
Through private phone calls, we will prepare a customized tour for you, adapting to your budget and travel preferences.
The ideal service if you have never been to Asia, or if you don't want to waste your time searching for tours, hotels or flights.

If you are already familiar with Asia and Malaysia, this service might be enough for you.
We will help you plan your custom tour in Malaysia.
Read also