Singapore Malaysia tour : easy and efficient
One of the most popular Malaysia tours is Singapore Malaysia. Malaysia continues to attract more and more tourists from all over the world. The country is full of natural treasures that make it an unmissable destination. If you want to know more about the tours in Malaysia, we invite you to read our article malaysia tour and excursions.
Malaysia, this country of the Southeast of Asia which does not cease to fascinate. There are many beautiful places to visit in this country. but the question is where to start? Many tourists opt for a trip from Singapore Malaysia. It allows them not only to visit two countries but also to discover beautiful places. If you want to know everything about the Singapore – Malaysia trip, this guide is for you.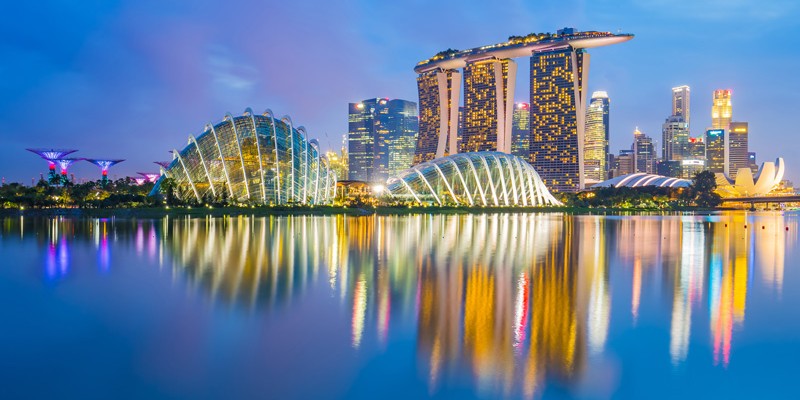 Johor Bahru, the strategic point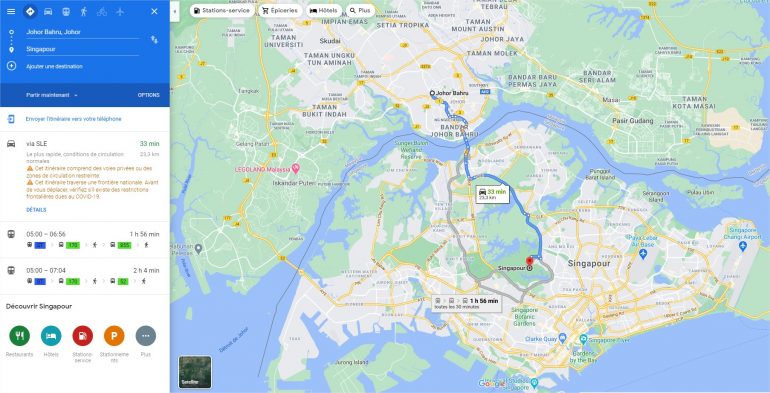 Johor Bahru to Singapore
Singapore was once part of Malaysia, this country is a melting pot of cultures. Singapore is distinguished by a vast cultural mix, several civilizations have rubbed shoulders. The country is home to Chinese, Indian and Malay people. Singapore is known for its magnificent skyscrapers and the quality of its public transport.
Despite the phenomenal urban side of the country, many efforts are made to preserve the environment. Singapore has an excellent air and land infrastructure with Malaysia. This makes Singapore an ideal destination to start the journey to Malaysia.
One of the easiest routes to take from Singapore to Malaysia is the Johor Bahru route.
This road facilitates travel by car between the two countries. Johor Bahru is home to the amazing Legoland, moreover the city has several attractions suitable for couples and families.
You can do the circuit in one day. This tour offers you the opportunity to discover the ancient city with its mosques, temples and historical buildings. For shopping enthusiasts, you can visit the many boutiques and art galleries. Johor Bahru is an excellent destination to admire the murals and relax in the open air.
Singapore Malaysia: other itineraries
There are several other routes you can take to do the Singapore Malaysia tour. Here are our recommendations:
I. The road to Tioman
Tioman Island is splendid for tourists looking for peace and quiet. An ideal place for families, couples and solo travelers. Just go to Mersing and take a ferry to Tioman Island. The journey takes 4 hours.
Tioman is popular for its beautiful beaches surrounded by jungle. You will have the opportunity to see a magnificent spectacle with the turquoise sea and colorful fish. You can explore the island by bicycle and discover its traditional villages. Tioman Island is an excellent destination for scuba diving and snorkeling because of its water quality and biodiversity.
II. The road to Desaru
Desaru Road is easily accessible from Singapore. You will only have to take a short trip by ferry and car. The Desaru coastline stretches for 22 km with beautiful beaches and a wide range of resorts. The Desaru coast is ideal for weekend stays.
Despite the urban development, the area has remained intact. In fact, it has five spectacular wet and dry areas in the water park. Desaru also has a golf course and other attractions.
III. The road to Kuala Lumpur
There is a direct travel line between Singapore and Kuala Lumpur. If you want to do the tour by road, you will have the opportunity to visit several great places. The Singapore to Malaysia travel itinerary is ideal to get a better idea about Malaysia.
You will have to go through the Johor Bahru road, then you will have to take along the coastal road N° 5 or the AH2 road. You will pass by the historical city of Melaka. There, you can enjoy several activities such as visiting museums, discovering historical buildings or cycling.
Singapore Malaysia: places to discover
The Singapore – Malaysia tour will allow you to discover several things about Malaysia such as :
I. Urban wonders and culinary delights in the capital
Kuala Lumpur, the capital of Malaysia has a unique atmosphere and culture. You will have the chance to get lost in its large shopping centers, restaurants and galleries. Don't forget to visit the Petronas Towers which are a magnificent architectural jewel and a national pride.
II. Malaysian culture
The Singapore Malaysia tour will give you a better idea of the Malaysian culture. You will have the chance to explore the myriad of Buddhist temples in the capital. We invite you to visit the Batu cave temples and the Murugan master sanctuaries. You can also visit Symphony Lake, Merdeka Square and the Klang River.
III. Historical sites
Malaysia is home to several historical sites. You can go and visit beautiful places such as Abu Seman, Rumah Penghulu and Istana Negara. These places are famous for their architecture which dates from the 18th century. These places are among the historical sites of UNESCO. In the evening, you can return from these places to Singapore.
IV. Singapore
Singapore, that beautiful and dazzling country that has become an important financial center in Asia. You will find many architectural wonders in Singapore. A unique experience awaits you in Singapore, you can visit the natural parks, the wellness centers or the various museums. Don't forget to visit the Singapore Botanical Gardens and the Cloud Forest.
V. The hidden gems
Singapore is not just about luxurious shopping malls. You can start your trip by exploring the Lau Pa Sat Festival Pavilion, the Victoria Theatre and the Old Supreme Court Building. You will also have the chance to visit the Chinese Heritage Center.
With your family, you can also visit the amusement park UNIVERSAL PARK SINGAPORE.
Some personal advice
To reach Singapore from Malaysia, you have the following options:
From Kuala Lumpur, by plane, it will be much easier and faster. Ideal if your time is limited.
From Kuala Lumpur, by bus, in about 5 hours, for RM 35 to RM 85, on average.
From Kuala Lumpur, by train, in over 7 hours.
Personally, we usually fly.
Read also
Need help to organize a tour in Asia?
We offer different services to create your trip to Malaysia.
Save your time and money with these services.
Through private phone calls, we will prepare a customized tour for you, adapting to your budget and travel preferences.
The ideal service if you have never been to Asia, or if you don't want to waste your time searching for tours, hotels or flights.

If you are already familiar with Asia and Malaysia, this service might be enough for you.
We will help you plan your custom tour in Malaysia.