Visa Malaysia France : some information
The facilitation of the Malaysia France visa has increased the number of French tourists and expatriates in Malaysia. Today, several expatriates have settled in Malaysia. There is a large French community in the Southeast Asian country. If you want to know everything about Malaysia tourist visa, we invite you to consult our article tourism visa malaysia.
Malaysia is attracting more and more French tourists. This small country in Southeast Asia has quickly become an essential tourist destination for the French. Malaysia is home to several beautiful tropical islands, magnificent beaches and lush rainforests. The country is an example of ethnic diversity. Malaysia's culinary scene is considered one of the best in the world. If you are a French citizen planning to visit Malaysia, this guide is for you.
Entering Malaysia: visa exemption and regulations
Visa exemption for French citizens
French tourists do not need a Malaysia France visa.
The permitted length of stay is 90 days.
You will receive a stamp upon arrival at the airport.
Remember, it's free, you don't have to pay anything!
For French tourists who plan to stay in Malaysia for more than 90 days, you will need to apply for a long stay visa.
By long stay, it can be for a job, or other.
In 2020, the French passport was ranked fourth best in the world. It allows French tourists to visit 131 destinations without a visa or with a visa on arrival.
For the moment, French tourists are not allowed to enter Malaysia.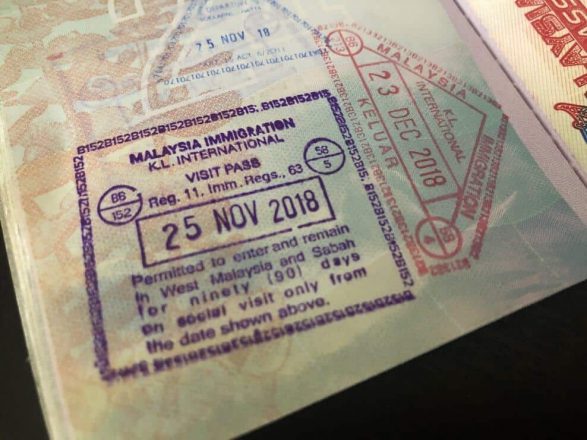 How to enter Malaysia during CORONAVIRUS?
Since August 1, 2022, everything is back to normal.
You no longer need covid tests, vaccines or special insurance.
What flights? How to book a flight to Malaysia?
Several airlines serve France and Malaysia.
Among these airlines are: Air France, Malaysia Airlines, Turkish Airlines, Qatar Airways and others.
The flight time between the two destinations is estimated to be between 15 and 25 hours. This will depend on the time of the stopover.
Personally, we prefer the following airlines, in order of preference: Singapore Airlines, Qatar Airways, Cathay Pacific, Emirates (but less and less well), Etihad.
We were not able to test all the companies, but you will surely find these companies in the online offers, when you will search for tickets.
Currently, you will usually find the best prices for the flight from Paris to Kuala Lumpur with Saudi Airlines.
We used this company in 2022.
You can find our opinion in video, on our Youtube channel:
Malaysia France Visa: criteria for entering and leaving the country
Even if French tourists can stay in Malaysia for a period of 90 days, several criteria must be respected to enter and leave the country. Among these criteria are:
French tourists must have a passport valid for at least six months prior to their arrival in Malaysia.
The passport must have at least two blank pages for fading.
You must have a return ticket to your home country or to your country of transit.
French tourists who wish to visit the state of Sarawak in Malaysia must obtain a residence permit valid for one month upon arrival: check again with the authorities.
Those traveling to Malaysia by sea are required to ensure that an immigration officer has stamped their passports.
French tourists wishing to leave the territory cannot bring back with them a sum of money equal or superior to $100000. To do so, a special application must be filed with the appropriate authorities.
On the Malaysian territory, several regulations exist regarding your personal belongings that you carry:

More than one liter of wine, malt or alcoholic beverage;
More than 200 cigarettes or 225g of tobacco;
Foodstuffs worth more than RM 75;
More than one unit per type of electrical equipment;
Pornographic magazines, counterfeit products or explosive materials; and
Any other product that exceeds the value of RM400.

Pets must have a health certificate issued within the last 7 days.
Those traveling with pets must indicate that no case of rabies has been reported in the animal during the previous 6 months prior to departure. You must have a rabies vaccination certificate.
French tourists must have a certificate of vaccination against yellow fever: this is not verified, at least not to my knowledge. But it is of course recommended to vaccinate yourself!
P.S.: It is advisable to get vaccinated against common diseases before traveling to Malaysia.
Some practical information before your trip to Malaysia
Climatic conditions in Malaysia
Before traveling from France to Malaysia, you should know several things about the country. The climatic conditions in Malaysia are tropical and humid. Generally the temperatures are high and humid throughout the year. There is almost no seasonal change, as the weather is essentially the same throughout the year. However, there are two seasons in the country.
The dry season and the monsoon season in Malaysia: the monsoon season is characterized by heavy showers that can last for months. Malaysia is divided into two parts. The western coast – peninsular and the eastern coast. It will be necessary to inquire about the monsoon period to avoid spoiling your stay. We have devoted a page to this.
Other practical information
The national currency of the country is the Malaysian Ringgit (RM).
Visitors can exchange currency at various banks and exchange offices around the country.
There are several currency exchange points at the various international airports in Malaysia.
You will also find ATMs.
The official language of the country is Malay. However, have no fear, the majority of Malaysian citizens speak English.
It should be noted that there are about 10 other indigenous languages in the country due to the great cultural diversity in Malaysia.
The power outlets are G-type and the standard voltage is 240 V. You will probably need an adapter.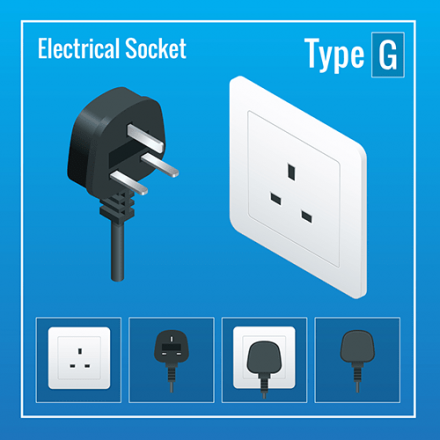 French tourists can budget an average of RM150 to RM200 per day for their expenses. This depends on the travel style of the tourists.
Malaysia is a cultural hub par excellence. Traveling to Malaysia you will have the opportunity to visit the beautiful tropical islands, discover the fabulous historical sites and taste the best dishes of Asia.
Read also