Opening a Labuan company and obtaining a Labuan visa
One of the little known solutions to obtain a work visa in Malaysia, is to open a company on Labuan.
On the other hand, obtaining information on this type of visa is very complicated, since the conditions and regulations change regularly.
The information you find on the internet is often not up to date.
To find out more about the job market in Malaysia, we recommend that you visit our page on work Malaysia.
In any case, you should know that this Labuan visa could meet the expectations of some candidates who wish to settle in Malaysia.
Many conditions must be met. This article is for if you want to know more about the LABUAN VISA.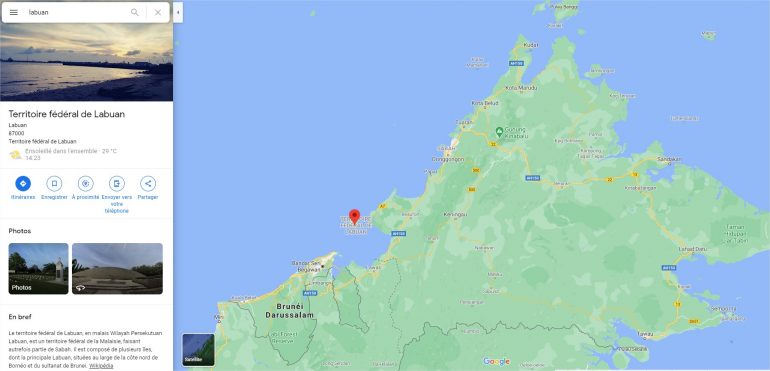 Get a Labuan visa by creating your Labuan company
We have presented you with different MALAYSIA VISAs, and you may have realized that the conditions are quite complicated.
For example, the MM2H visa has advantages but also disadvantages compared to the Labuan visa.
The MM2H visa requires, for example, a minimum monthly income of RM40000, and an escrow account of RM1,000,000!
The Labuan visa could be a solution for entrepreneurs.
To get a Labuan visa, you need open a company in Malaysia.
Steps to open a Labuan company
To obtain a Labuan visa, you must go through different steps.
Opening the company on Labuan and getting the visa can be very complicated if you are not accompanied by the right people.
Create your company in Labuan
We will have to start by opening a company on Labuan.
For this, you will have to contact different companies in Malaysia that can take care of this step.
Don't trust just any company: scams exist all over the world, and Malaysia is no exception.
Apply for a work visa, the Labuan visa
Once the company is created, you will then have to apply for a visa for yourself.
You will therefore be an employee of your own company.
This LABUAN visa will allow you to reside in Malaysia: you can live anywhere in Malaysia.
You will not be required to reside in Labuan.
The advantages of opening a Labuan company
As far as taxation is concerned, if you respect certain conditions, you can obtain excellent exemptions and pay, for example, only 3% of company taxes.
Among these conditions, you will have to recruit 2 employees in Labuan and realize a minimum amount of annual expenses.
The other advantage over setting up a regular company (SDN BHD for example) is that the minimum capital is RM1.
So you don't need a lot of capital at all.
Finally, the Labuan visa lasts 2 years and is renewable.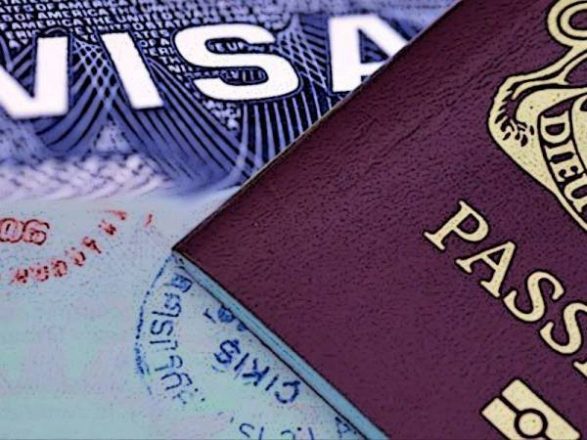 The disadvantages of the LABUAN VISA
You will need to prepare a good file to create and obtain your Labuan visa.
This can seem like a long time if you don't follow all the formalities to the letter.
You will be asked to provide a number of documents, such as a translation of your diplomas into English, your birth certificate, etc.
If you are married with children, you will also have to pay an additional VISA fee.
You will also need to provide many other documents, such as a translated marriage certificate certified by the embassy, passport photos, birth certificates, etc.
In addition to these disadvantages, it will also be necessary to keep an accountancy, and to have a positive balance sheet so as not to have problems when renewing your visa.
Want to know more about the LABUAN VISA ?
I spent a lot of time comparing the different offers, but also avoiding a lot of scams.
We were able to get the right contacts and obtain a Labuan visa, by creating a company on Labuan, with a real activity.
If you wish to know more, and to be accompanied in these steps, you can contact us by e-mail.
We will provide you with the details for this.
We will then give you all the most reliable and efficient contacts!
This way you can avoid all the mistakes we have made.
You will save time and you will be more serene in your expatriation.
With our private coaching, you will avoid making the same mistakes I did, and avoid losing money.
If you are already an entrepreneur, you would understand that it is essential to save time on everything possible.
Of course, if you want to save as much of your capital as possible, and you have a lot of time on your hands, you can do it all yourself.
At your own risk, but it is not impossible, we are the proof!
You may be interested in these articles