What is the living cost in Malaysia ? Budget Malaysia
For most local citizens, the cost of living Malaysia is not affordable. The average salary is very low in the country, but it is still relatively good compared to other countries in Asia. Malaysia is a country that attracts millions of tourists every year. If you want to know more about living in Malaysia, we invite you to read our article living in Malaysia.
Every person in this world wants to travel to Asia at least once in their life. The major problem that prevents them from doing so is money. Many people think that it takes a lot of money to travel, which is totally wrong. In Southeast Asia, there are several cheap destinations. Among the best of these destinations is Malaysia. If you want to know everything about the cost Malaysia, this guide is for you.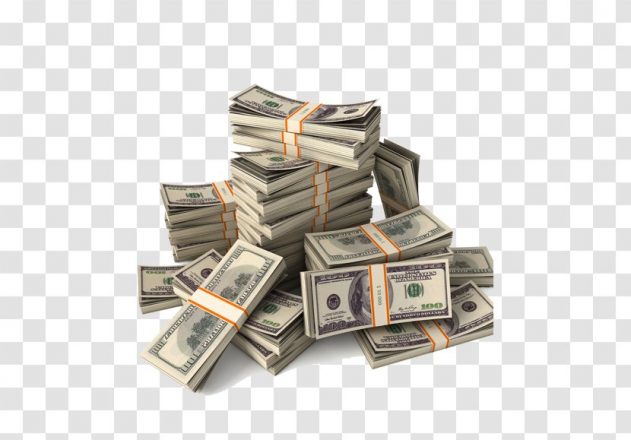 Budget Malaysia : how much do you need to live in Malaysia?
The cost of living depends on where you live. In Malaysia, most tourists choose to live in Kuala Lumpur or Penang Island.
Kuala Lumpur, the capital of Malaysia, is the most expensive city in the country. However, there are many cheaper places to stay.
Change your currency for the local currency : the RINGGIT
Keep in mind that all transactions are done in local currency.
At the airport you will find several exchange booths.
Generally, currency exchange offices at airports offer lower rates than those you can find in the center of Kuala Lumpur.
At the airport, there are many ATMs.
Budget for food and entertainment
If you compare the cost of food and entertainment throughout Malaysia, you will find that prices do not vary too much.
From the capital city of Kuala Lumpur to the island of Penang, the prices of food and entertainment are about the same.
Generally speaking, prices in Penang Island tend to be lower than in Kuala Lumpur.
In Malaysia for a basic lunch in a business district, will cost you around RM20-25.
If you want a fast food meal, it will cost you 15-20 RM.
If you're looking to grab a beer after a long day at work, it will cost you RM12-15.
Alcohol is more expensive in Malaysia than in other Asian countries.
The cost of living in Malaysia in Kuala Lumpur
The city of Kuala Lumpur is the largest, most populous and most expensive city in Malaysia.
KL is a real financial hub in Asia.
The cost of living in Kuala Lumpur will vary depending on your needs, and especially depending on your lifestyle.
As an indication, here are some price ranges in Kuala Lumpur.
I. Accommodation in Kuala Lumpur
Kuala Lumpur offers different types of accommodation, ranging from gated complexes to suburbs and everything in between.
The price of the accommodation depends considerably on your needs.
For example, an apartment in the financial center of KLCC will easily cost you RM 3000-4000 per month for 3 rooms for example.
If you are looking for family accommodation, we recommend the houses in Bukit Damansara, they usually cost between RM5000 to RM7000 per month.
If you are not dependent on geographical location, then go to Cyberjaya instead: you will find beautiful houses, less expensive.
If you are a solo traveler, you can opt for a room in a shared apartment for RM500-2000.
Despite the density of Kuala Lumpur, there is no shortage of accommodation.
Just take your time and negotiate the price.
We have a series of videos available on Youtube, about accommodation in Kuala Lumpur.
II. Getting around Kuala Lumpur
Kuala Lumpur has a very good public transport infrastructure.
Public transportation is not expensive, tickets are usually between RM 1 and RM 5.
Keep in mind that the rail system is a bit complicated if your destinations are not on the same line.
Different train lines require different tickets, which may increase the cost of your transportation.
If you are a regular user of the train or metro, there are monthly passes available.
The best way to get around : Grab
Another good method of transportation in Kuala Lumpur is carpooling through Grab.
It is very practical and economical.
Simply download the GRAB application and register.
It is the equivalent of UBER.
If you prefer independence and comfort, we recommend renting a car.
However, don't forget the parking fees and tolls.
Generally, parking in KL's shopping malls costs between RM2-5/hour.
Compared to gasoline, it is subsidized by the state, so the price is very cheap.
III. Food budget in Kuala Lumpur
The capital has hundreds of local and international restaurants.
You will be spoilt for choice between local cuisine in the street markets and top-notch cuisine in Malaysia's luxurious restaurants.
A simple rice dish or bowl of noodles usually costs RM8-10.
However, in the luxurious restaurants of the capital, it will cost you much more.
As for dinner, dishes start from RM20, but again, this will really depend on the venue and the type of cuisine.
Kuala Lumpur is home to several fantastic cafes, a cup of black coffee or an americano will cost you around RM10-18.
The cost of living in Malaysia on Penang
The second most popular city for tourists and expatriates is Penang.
Penang Island is a popular destination in Malaysia. The cost of living in Penang varies depending on your needs, if you are looking for :
I. Accommodation in Penang
A luxury apartment for two or three people will cost you RM7,000-10,000 per month.
If you are a solo traveler and want to rent an apartment in a modern skyscraper with a swimming pool, gym and stores, it will cost you RM2000-5000.
Although the prices may seem expensive, the comfort of the apartments and the related services are worth the cost.
If you are looking for relaxation, tranquility and a view of the beach, you can rent a nice two or three bedroom apartment for RM2000 – 2500.
II. Food on Penang
For many local citizens and foreign tourists, Penang is a culinary paradise.
Penang's culinary scene is a mix of Indian, Chinese, Thai and Malaysian cuisine.
If you want to reduce your food expenses, we recommend that you adopt a local lifestyle.
Eating in the street markets in Penang is a great decision to save money.
Generally, grocery stores and even Western restaurants are too expensive.
We also recommend eating local fruits such as mangoes, bananas and papayas.
These fruits are much cheaper than imported fruits such as apples and oranges.
A kilo of cherry can cost more than 16€ per kilo!
Cherries, pomegranates and strawberries are usually imported from Turkey.
III. Transportation costs to Penang
In terms of transportation, the most convenient way to get around Penang is by bus.
Prices generally vary between RM 2 and RM 5 depending on the destination. G
Keep in mind that in Penang, Grab is not as popular as in Kuala Lumpur, but it is still the best way to get around!
Conclusion
No matter which city you choose in Malaysia, the cost of living is generally very low.
This is what makes the destination so attractive to many tourists.
In addition to the cost of living, the quality of the infrastructure makes Malaysia a country to visit for a long time.
For an expatriation, everything is different, because you will have to add many expenses such as health insurance or school fees!
For this, you can find all the information about the budget to live in Malaysia on this other article and video.
Read also