Leaving France : expatriation TURKEY vs MALAYSIA
Salam alaykum, selamat datang everyone, we hope you are well.
In this video, we will make a small comparison between moving to Turkey and moving to Malaysia.
Introduction to our course
As a reminder, we have decided to leave France in 2020.
The 2 countries that attracted us the most were TURKEY and MALAYSIA.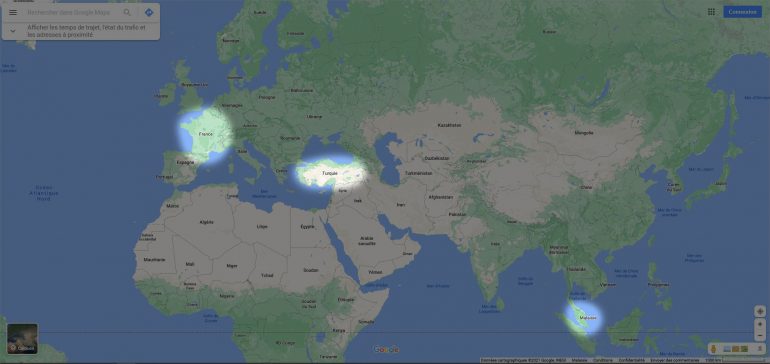 Turkey
We spent almost 6 months in Turkey, in different cities: Istanbul European bank then Asian, Alanya, Fethiye, etc.
We have visited Turkey many times before, especially for vacations but also for professional reasons.
We were also able to visit other cities and regions such as Bursa, Cappadocia, Antalya, Sidé, etc.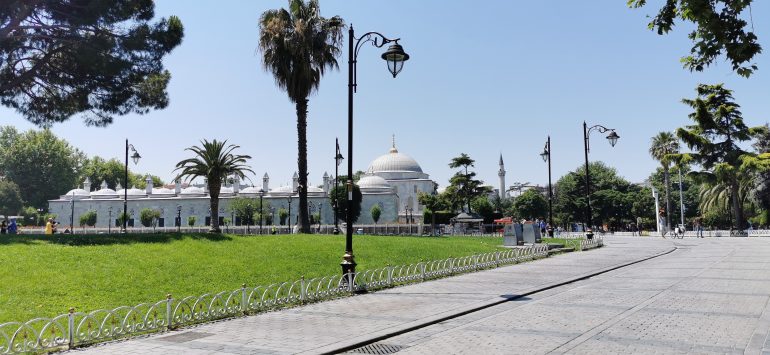 Malaysia
As for Malaysia, we have been living there for more than 8 months now.
As for Turkey, we already knew the country before settling down.
I have Malaysian family here, and we also have local friends before we moved to Malaysia.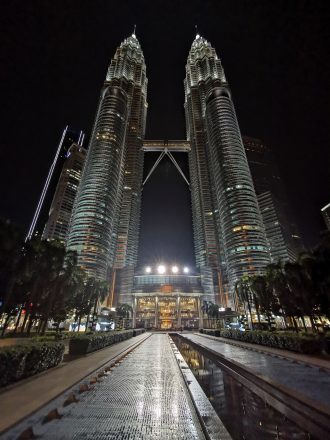 Our comparison
Therefore, this comparison will be based only on our personal experience, and we would like to point out that each experience can be different from one person to another.
We will compare 12 points between these 2 countries.
We have selected our main criteria, some points may be more important than others for other people.
Our rating system:
– : bad (-1)
⭐1 star: good (+1)
⭐⭐2 stars: very good (+2)
⭐⭐⭐3 stars: excellent (+3)
Cost of living
Malaysia wins this point, even though the cost of living in Turkey is still very decent.
This is even more true today, for people who spend their euros, because 1 € = 10 TL even today.
This is a disadvantage if you receive a salary in local currency.
On the other hand, if you earn your living with euros, for example with an online business that pays you in euros, then your purchasing power compared to France will clearly jump.
In Malaysia, the currency is more stable.
This allows us to budget more easily for the long term.
All local products, whether in Malaysia or Turkey, are at very affordable prices. And we'll talk about that in the next point.
Electronics are much cheaper in Malaysia: computers, cameras, phones, etc.
Example for this SONY ZV-1 camera:
563€ in Malaysia, against 699€ in Turkey.
More than 20% difference on this product.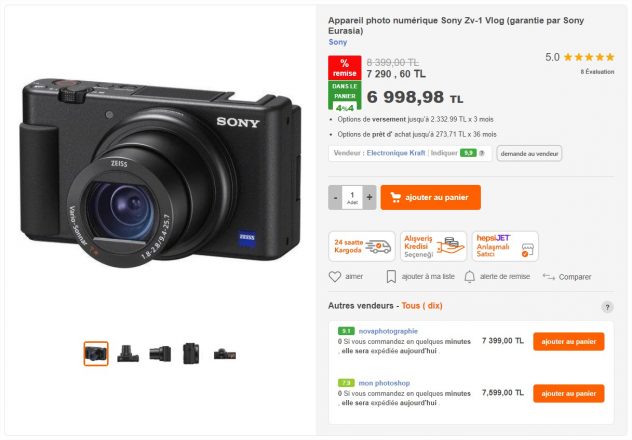 Malaysia ⭐⭐⭐ : 3
Turkey ⭐⭐ : 2
Work and business
Turkey is a country rich in know-how: the country has made every effort to rely on external resources as little as possible.
Turkey has developed an excellent workforce, and generally each region is specialized in a particular field.
The growth areas in Turkey
Whether in textiles, automobiles, interior decoration, tableware, or jewelry, etc. Turkey has great potential.
For me, Turkey is clearly a global economic power.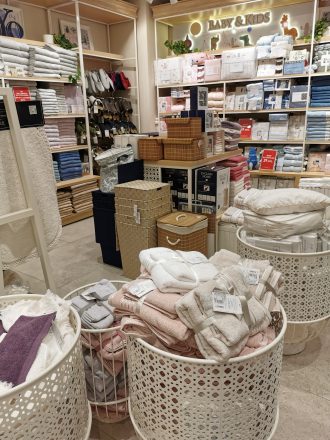 Now, they have a very big flaw, which is that they are generally not all prepared for international sales.
Very few speak English, for example.
And even when they speak English, I found it much more difficult to work with the Turkish than with the Chinese for example.
Therefore, for those who wish to settle in Turkey, there are many promising markets.
However, try to innovate, as many people who move to Turkey end up copying and pasting other people's businesses.
For example, for a while now, many people have been throwing themselves into Muslim fashion for women: dresses, tunics, veils, etc.
There are many other ideas, such as the tourism or real estate sector, which do not necessarily require a larger budget.
It is enough to play, for example, the role of intermediary between an owner and the future foreign or French tenants for example, to sell services, etc.
We won't go into detail, because I could talk about it for hours.
The Malaysian economy
As for Malaysia, it's simple, they produce very little.
At least not in the areas we are interested in.
They are specialized in the field of oil, palm oil, electronics, rubber, wood, etc.
They also produce their own brands of cars: Perodua and Proton.
Turkey has also been recovering in this area lately.
Malaysia imports a lot of products from China, or from neighboring countries like Indonesia.
Moreover, when I ask some Malaysians why they don't start producing this or that product themselves, most of them simply answer that Indonesians or Chinese do it better, for less money, so why should I try to compete with them?
Which one offers better professional opportunities?
As entrepreneurs
From my perspective, there is clearly more potential in Turkey than in Malaysia, if you decide to start your own business.
However, Malaysia is in close proximity to many emerging countries, and remains an ideal location for sourcing products.
As an employee
If you have a higher education, and have degrees and qualifications in a sought-after sector, you will find very good opportunities in Malaysia.
If you do not have a diploma, or if you are poorly qualified, it will be very difficult to find a job in these two countries, and even impossible in Malaysia.
This is still possible in Turkey, but you will be competing with the locals, and therefore, you will have to accept to be at the local salary level.
1 star for Malaysia because it remains quite complicated to find a job.
Malaysia ⭐ : 4
Turkey ⭐⭐⭐ : 5
Language
Malaysia is the clear winner: the majority of people in Malaysia speak English, unless you go to small towns in the countryside or remote provinces.
Administrative documents are generally in English.
Whether it is for opening a bank account, or to create a company etc.
In hospitals or at school, no language concerns.
The same goes for shops, restaurants, etc.
In Turkey, even at the airport, not all the staff speak English…
This is not a reproach we make to Turkey, but it is for information purposes for people who wish to settle in Turkey: learning the Turkish language is ESSENTIAL.
Fortunately, you can use Google Translate.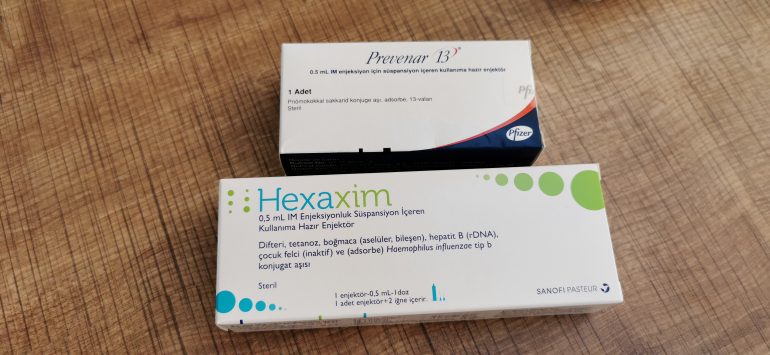 Malaysia ⭐⭐⭐ : 7
Turkey – : 4
Cooking and food
If you are just passing through Turkey, like for a few weeks vacation, then you will enjoy the local cuisine.
However, if you decide to settle down, we found Malaysia to be much better in this area.
This is not about the local cuisine, but about the culinary variety in Malaysia: you have so many choices in cuisine.
You will have no difficulty finding excellent quality pastries in Malaysia for example, or even products imported from France.
You can eat Asian food as well as Western food.
Turkish cuisine far outweighs Malaysian cuisine.
But the culinary variety in Malaysia is much greater than in Turkey.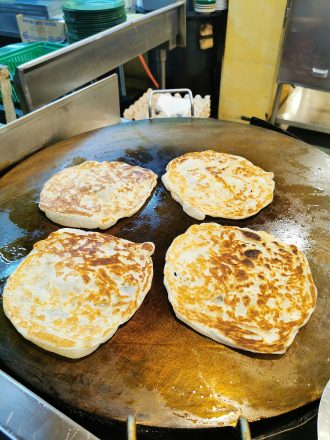 And in the long run, it totally makes a difference.
The point goes to Malaysia.
Malaysia ⭐⭐⭐ : 10
Turkey ⭐ : 5
Residency Visa
Turkey clearly prevails in this respect.
It is very easy to move to Turkey, whether you are alone or with your family.
You can even apply for Turkish citizenship under several conditions.
The purchase of real estate, starting at $250,000, gives the right to Turkish citizenship for example.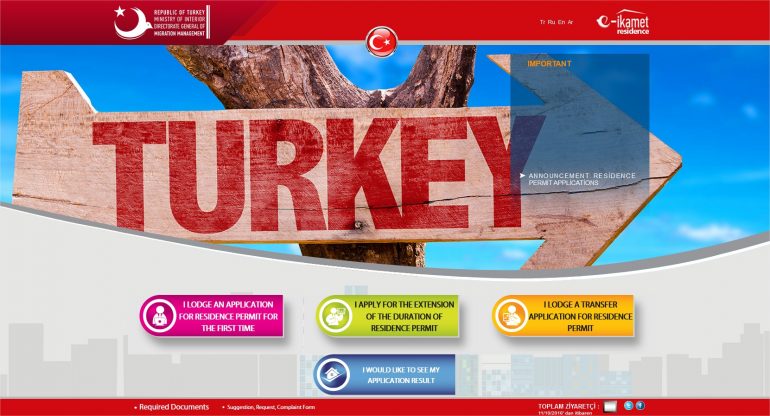 This is not at all the case in Malaysia.
This is the big drawback we mentioned in the video about the advantages and disadvantages of living in Malaysia.
We will make another video dedicated to visas in Malaysia, as soon as we have time.
Malaysia – : 9
Turkey ⭐⭐⭐ : 8
Religion
Both countries are Muslim.
The point therefore goes to both countries.
We can mention some differences.
In Kuala Lumpur, you will find far fewer mosques than in Istanbul, whether in the center or in the whole city.
On the other hand, prayer rooms are very numerous in Malaysia.
Whether it's at gas stations, in residences, in even the smallest shopping malls, etc.
In Istanbul, we hear the adhan almost everywhere, which is not the case in Kuala Lumpur.
However, as a result, Malaysian mosques are much more crowded than those in Turkey. In Turkey, I found myself praying alone with the imam more than once.
Turkish mosques are much prettier than those of Malaysia, which may seem normal considering the history of the 2 countries.
In both countries, you will find more or less conservative regions.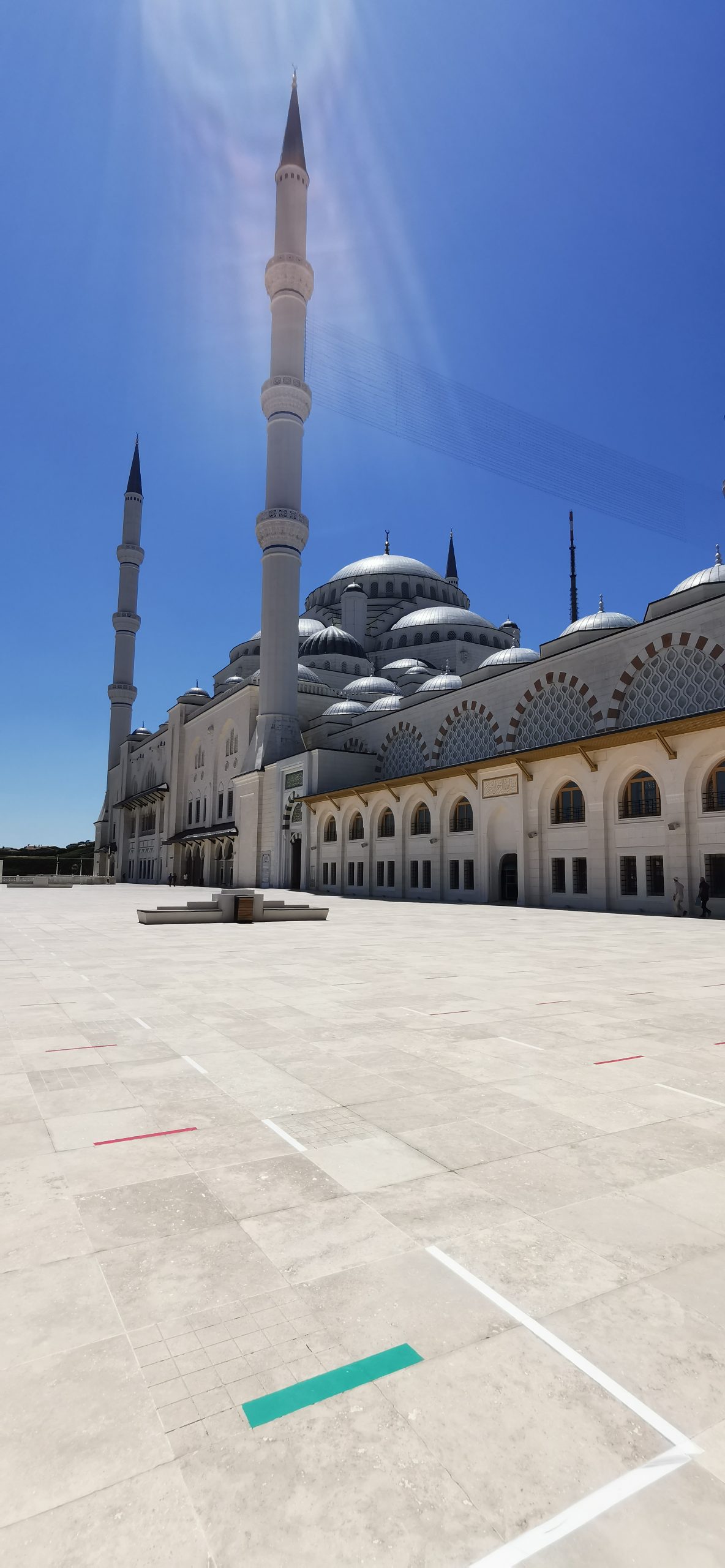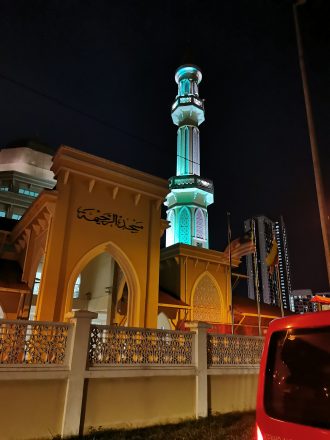 Malaysia ⭐⭐⭐ : 12
Turkey ⭐⭐⭐ : 11
Real estate
The rental
In Malaysia, you have a very large choice of apartments, especially in Kuala Lumpur.
In Turkey as well, but if we compare the 2 economic cities of these countries, there is much more choice in Kuala Lumpur than in Istanbul.
Prices in Kuala Lumpur are also lower.
The purchase
However, for buying, we find that the potential is much better in Turkey, if we do not take into account the devaluation of the Turkish currency.
In addition to that, the Turks are very good in the construction sector.
In Malaysia, as a foreigner, you have to respect a minimum purchase price.
You do not have access to all the properties for sale.
The point goes to Malaysia, if it is a rental.
The point goes to Turkey, if it is an investment purchase.
Malaysia ⭐⭐ : 14
Turkey ⭐⭐⭐ : 14
Taxes
Without going into too much detail, Malaysia wins by a wide margin.
Indeed, Malaysia has a territorial taxation : if you have foreign income, and if you are a Malaysian tax resident, you will be taxed at 0% on this income.
This is not at all the case in Turkey.
Even at the level of local taxation, Malaysia remains much more advantageous, especially if you earn a median French salary (1900-2000 €).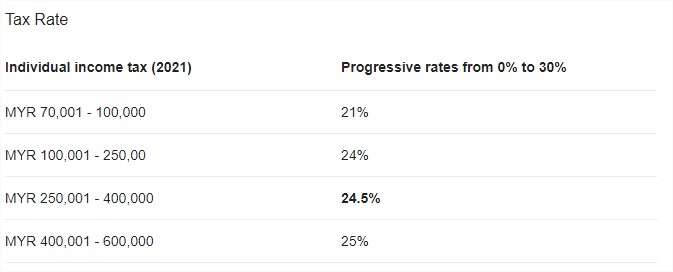 Malaysia ⭐⭐⭐ : 17
Turkey – : 13
Geography, weather and climate
This point is totally subjective.
For my part, Malaysia wins for the following reasons:
The weather is good all year round, and you can travel cheap all year round.
The beaches of Malaysia are much prettier than the beaches of Turkey.
You can go diving, visit jungles, or climb Mount Kota Kinabalu, and visit the many Malaysian islands.
Turkey has unique landscapes such as the fairy chimneys or the troglodyte houses of Cappadocia or the basins of Pamukkale.
There is a great variety of landscapes in Turkey.
For Asmae, it is Turkey for the 4 seasons and the immediate proximity with France or Morocco.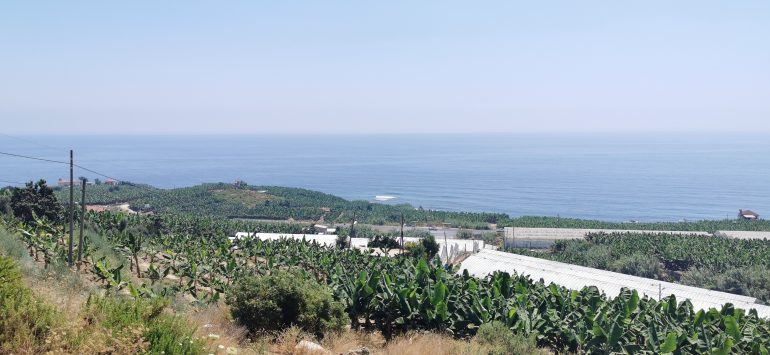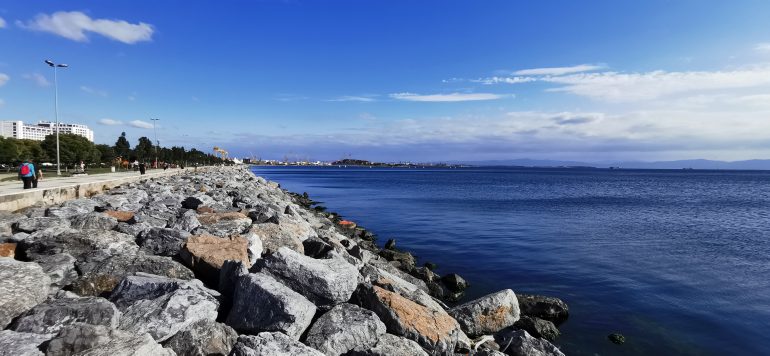 Malaysia ⭐⭐ : 19
Turkey ⭐⭐⭐ : 16
Transportation
Both countries have a very good air network, but also a good bus network.
Kuala Lumpur and Istanbul are real air hubs: you can travel to many destinations.
Airline tickets to travel from one city to another are at great prices.
The roads are well developed.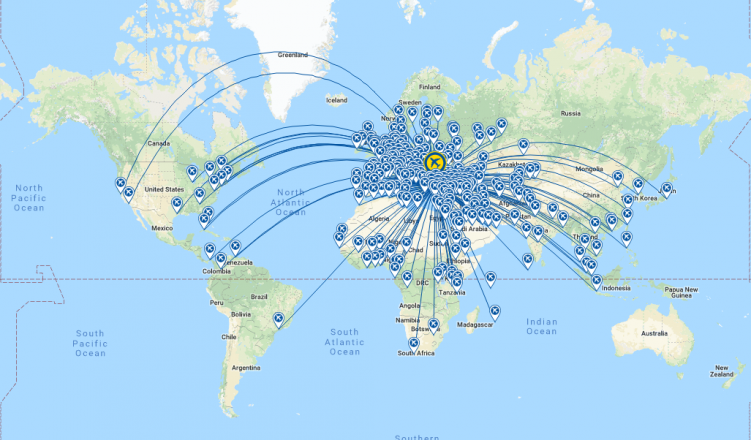 Grab, Malaysia, works great.
The application to book cabs in Turkey is very efficient.
However, the conduct of the Turks is very problematic: they really drive like unaware.
One day, to go to a shopping center, a cab driver, despite not knowing the route well, was speeding, only to end up in a potato field and end up getting angry. Another one starts when Asmae had not even closed the door.
To cross a road, even if you are with your child or stroller, it is rare that someone stops to let you cross.
Also a rip-off on the price for a ride. These kinds of examples can happen to anyone, but overall it was going pretty well.
In Malaysia, we never had a single problem.
Malaysia ⭐⭐⭐ : 22
Turkey ⭐⭐ : 18
Health – Hospitals
Hospital care in Turkey
In Turkey, we had to go to the hospital several times, for different health problems but also for routine checks, like the pediatrician for our daughter.
We have made private hospitals but also a public hospital in Istanbul.
We therefore rely on this personal experience.
As far as this public hospital is concerned, it was simply a nightmare and we hope never to set foot in it again.
We also went to a Turkish pediatrician in Istanbul, who spoke French, but we were not satisfied at all.
On the other hand, we went twice to a pediatrician in Alanya who was excellent.
Turkish hospitals are very well developed, with good equipment.
On the other hand, we are really disappointed with the service, especially with the human side.
Not speaking Turkish, we always managed to find an Arabic or Turkish translator to accompany us.
From Malaysia
The service or the human side in Malaysia, especially in hospitals, is much better.
We will skip the details, but in Malaysia we are totally satisfied, even if some people, like everywhere, can have bad experiences.
For special procedures, such as dental, hair and plastic surgery, Turkey is world-renowned.
For this kind of intervention, Turkey has nothing left to prove.
I have the impression that when it's a human-sized company, and you have to deal directly with the boss, everything goes smoothly.
As soon as you go through an employee of this company, the quality of service is totally reversed.
Malaysia ⭐⭐⭐ : 25
Turkey ⭐ : 19
Education
A star for Turkey because as a foreigner, we can send our children to public or private schools without worries.
This is not the case in Malaysia, where public schools are reserved for locals only. But the level is generally low.
On the other hand, there are many international schools in Malaysia.
For the Turks, in talking to Turkish students who have gone to Turkish colleges, we have rather bad feedback.
Some of them still do not speak English in spite of higher education.
Malaysia ⭐⭐ : 27
Turkey ⭐ : 20
Conclusion
Malaysia 27
Turkey 20
Out of 36 possible points.
Malaysia wins with a fairly large gap.
However, this does not take away our attraction for Turkey which is also doing very well.
This is also why Turkey will remain, for the time being, our plan B or C, should we have to leave Malaysia.
Other countries that have interested us or still interest us
We have also investigated the possibility of living in other countries, such as
Morocco,
Thailand,
United Arab Emirates (Abu Dhabi, Dubai, Sharjah, Umm al-Qaiwain, Fujairah, Ajman and Ra's al-Khaimah)
Indonesia.