All about Malaysia travel, and more: work, expatriation
If you are interested in Malaysia travel but also in everything related to Malaysia, then our site will probably be (hopefully) a source of information for you.
Our site aims to address different themes around Malaysia.
The Malaysia trip represents for us, a set of topics: expatriation, work, education of children, etc. in short, a total immersion in Malaysia.
A trip to Malaysia is a unique tourist and professional experience.
Malaysia is a jewel located in Southeast Asia.
Every year, the country attracts millions of tourists and expatriates from all over the world.
To get a better idea about the features of travel in Malaysia, check out our guide :
malaysia travel
.
Who doesn't dream of a trip to Malaysia?
Malaysia is an ideal destination for solo travelers, couples or families.
It is also a great opportunity for expatriates who want to propel their careers. If you want to know more about Malaysia, this guide is for you.
Malaysia in a few words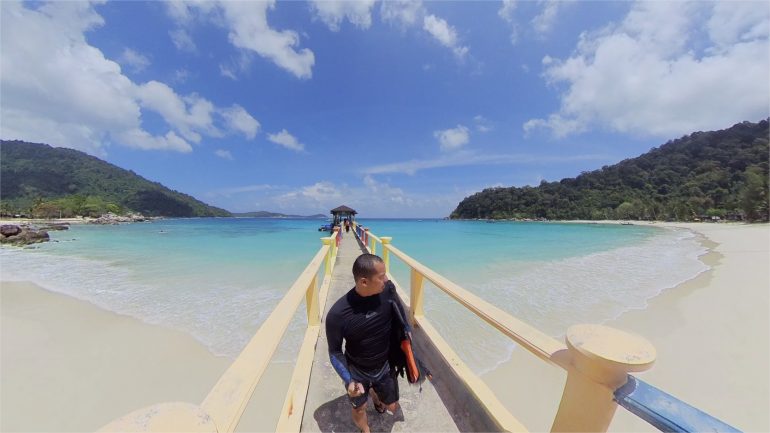 Malaysia stands out thanks to its beautiful beaches, its magnificent islands as well as its mountainous chains which make this country a destination not to be missed.
Before you travel to Malaysia, it would be wise to know several things about the country.
First of all,
Kuala Lumpur
is the capital of Malaysia, it is distinguished by its skyscrapers and its splendid greenery.
Kuala Lumpur is the economic heart of the country, generally, most expatriates are located in the capital.
Secondly, Malaysia has hundreds of islands along the coast, many of which are easily accessible and have good facilities.
The
Malaysian islands
are distributed on both sides of the country (Peninsular Malaysia, East Malaysia).
Thirdly, you should know that the national currency of the country is the Malaysian Ringgit.
When you arrive in the country, you can exchange your currency at various banks and exchange offices.
Finally, you should know that the official language of the country is Malay.
However, have no fear, the majority of Malaysian citizens speak English.
There are many other things to know about Malaysia before you go there.
Don't worry, we will guide you.
Vacations in Malaysia : from dream to reality
Malaysia is a great country with a unique cultural mix.
Malaysia vacation is an opportunity to discover a country where all cultures meet.
A vacation in Malaysia is also an opportunity to discover a phenomenal culinary scene.
To plan your vacation in Malaysia, pay attention to two criteria:
The first is the
weather in Malaysia
The second is the weather : during the whole year, the climate in Malaysia is hot and humid with tropical showers. It is necessary to avoid the periods of monsoon.
The second is the holidays. Regarding holidays, during this period expect government offices to be closed.
This is not necessarily the case for the majority of stores and restaurants in Malaysia: many stores and restaurants remain open on public holidays (depending on the holiday).
Malaysia is undoubtedly, one of the most unique destinations in the world.
A culturally and naturally rich and diverse nation.
To get a better idea about Malaysia vacations, please check our guide :
vacations in malaysia.

For the most motivated: live in Malaysia permanently!
We decided to take the step and
living in malaysia
.
Through our site, we will try to share a maximum of information, free of charge.
It takes us a lot of time, but Malaysia is a passion that we want to share with many people, especially our close circle of friends in France.
Do not hesitate to share our site, and our
Youtube channel
around you ????
Our daily life on our blog Malaysia
The page
blog malaysia
is a page dedicated to our different adventures in Malaysia.
We will share various articles on anything and everything related to Malaysia.
Don't worry, we won't be sharing our new decorations, or the makeover of our guest room ????
The goal of our blog is to really share as much information as possible about Malaysia.
Unfortunately, there are very few French-speaking sites (even English-speaking ones) related to Malaysia, including expatriation, visas for Malaysia, starting a business in Malaysia, etc.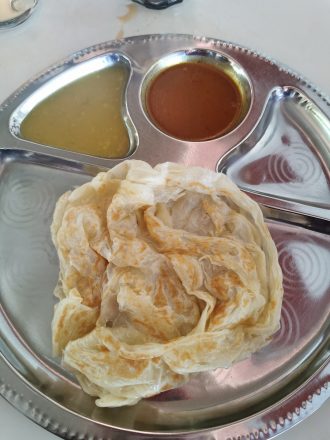 For entrepreneurs, create company Malaysia
Everything you should know about
create company malaysia
This is a question we often get asked.
This is a very difficult question to answer because the rules change regularly.
Creating a company in Malaysia, for a foreigner, is a real financial challenge above all!
Keep an eye on local news at all times, especially after an election.
Things evolve and can change from one day to the next: you are not safe from surprises, whether they are good or bad!
Many business opportunities exist in Malaysia.
Internet sales(e-commerce) in Malaysia, and more globally in all of Southeast Asia, is one example among many others.
Many people want to open a restaurant, a snack bar, a sandwich shop, or a bakery in Malaysia.
But you have to be well surrounded to get the best and most reliable advice.
For employees, find a job Malaysia
First of all, you should know that Malaysia does not only attract French expatriates but employees from all over the world.
Working in Malaysia is a great professional opportunity that can propel your career to the top.
If you are interested in working in Malaysia, you should know that many national and multinational companies are recruiting.
However, this path is only reserved for qualified people with diplomas.
Malaysia, as in any other country, seeks to employ and recruit in priority, the local population.
Working in Malaysia can redefine your professional career as well as your personal life.
This new professional experience will benefit you financially, culturally and socially.
The question that every person who wants to work in Malaysia asks is where to start?
First of all, you should know that finding a job in Malaysia is a delicate process, especially for the issuance of the VISA.
However, there are several steps to follow that will facilitate your search.
You can use the professional social network
LinkedIn
or
Jobstreet
.
One of the best ways is to get a direct recommendation (piston ????) from friends or colleagues on the spot.
To learn more, visit our guide
work malaysia
.
Discover Malaysia through our website
Malaysia is a vast country with a great cultural diversity.
The capital of Malaysia, Kuala Lumpur, is an ultra-modern city like the European cities, but it has kept its traditional side.
When traveling to Malaysia, you can discover many old colonial cities such as Melaka or Penang.
Your stay in Malaysia will be marked by the beautiful beaches, islands and dense jungles of Borneo.
You can also explore the vast national parks of Gunung Mulu and Taman Negara.
Regarding travel between cities, don't worry, Malaysia has a developed road infrastructure.
The country also has a very good air connection between the different cities and islands, which facilitates travel compared to other countries in Southeast Asia.
You can find more details about the characteristics of Malaysia in our guide :
Malaysia
.
Malaysia travel : online store Malaysian and Asian products
Through our travels, we have spotted several producers of
Malaysian product
that we decided to put forward on our online store.
You will find women's prayer outfits (hijab, prayer dress, travel prayer outfits, etc.) as well as men's sarongs (traditional prayer outfits in Southeast Asia), and Islamic children's clothing.
All these products are made exclusively in Southeast Asia: we do not wish to market any product from China.

Conclusion on the Malaysia trip: a stay like no other
In short, you will have understood, Malaysia will not leave you indifferent.
This Southeast Asian country is full of historical and natural treasures.
Malaysia is undoubtedly, one of the most unique destinations in the world.
With its huge metropolises, beautiful islands and magnificent rainforests, Malaysia is a must-see destination in the region.
Malaysia is a culturally rich and diverse nation.
Its cities are modern and comfortable.
What fascinates in Malaysia is that despite the urban development, the country has managed to preserve its ecological beauty.
So what are you waiting for?
Go and live a travel experience that will mark you for life.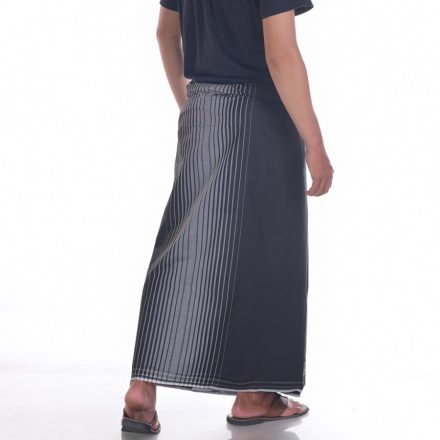 [r4w_sc_sister_pages_link]