Mutual insurance Malaysia : experience at the dentist in Malaysia
In progress
Mutuelle malaisie : test du dentiste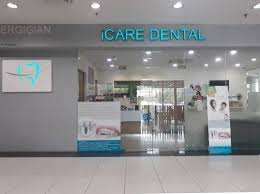 Some quick details about my experience at the dentist in Malaysia.
An opportunity to test the Malaysian mutual insurance company that we have chosen.
Beware, again, this is specific to our personal experience, and the details of this article may be different from one individual to another.
There are many parameters that come into play, including your mutual insurance company in Malaysia.
There is an infinite number of Malaysian health insurance plans to protect you: from basic and essential coverage, to maximum coverage, prices can be multiplied by 5 or more.
Situation personnelle : pas d'assurance malaisie locale, mais une mutuelle internationale
CFE + basic international mutual insurance
Soin malaisie : le dentiste
iCare dental at Sunway Kuala Lumpur.
Well rated on google.
Coût en détail du dentiste malaisie
Checkup
Radio
Descaling and polishing
Extraction of a wisdom tooth
Duration
Total
Conclusion et conseils
Bien choisir le dentiste : n'hésitez pas à consulter les avis sur Google. Nous privilégions les avis sur Google, que les avis sur Facebook. Sur Facebook, il est très simple de faire retirer les avis négatifs, tandis que sur Google, il est bien plus difficile (voire impossible sans patience…) de retirer des avis.
Demandez des explications en détail avant, et pendant la consultation. Par exemple, demandez leur le prix de chaque acte médical avant tout.
Si vous avez une mutuelle santé internationale, vérifiez si vous avez l'option dentaire. Si oui, vérifiez le montant pris en charge. Généralement, il s'agit d'un remboursement plafonné à l'année, par personne.
Consultez nos autres pages annexes : la santé Malaisie, comment se déplacer en Malaisie, coût de la vie Malaisie.